Guizhou teacher escorts students climbing a cliff to school for 31 years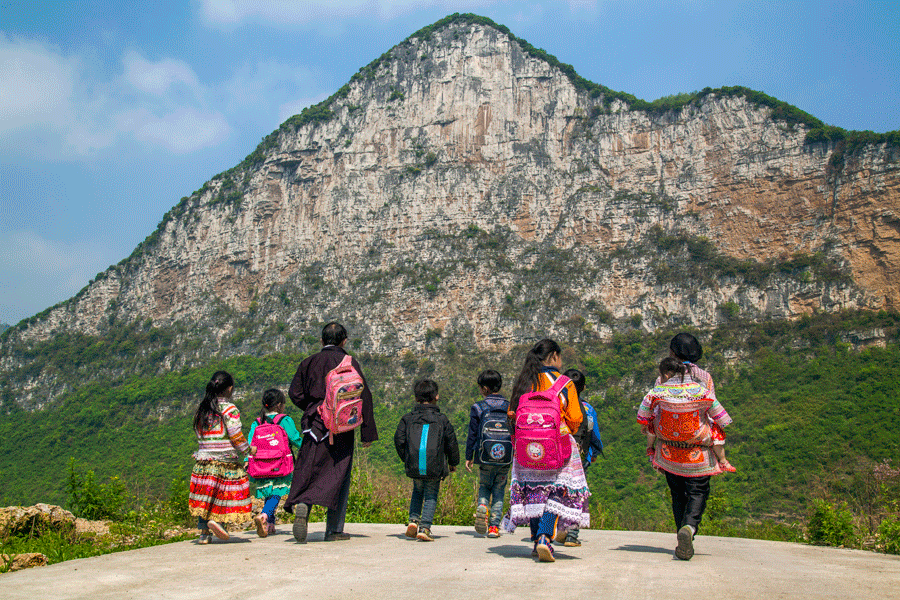 "When I see students, who are as young as seven years old, climbing the cliff to go to school, I am afraid that they may get hurt. So I carry almost all the students who are just beginning their studies at the school," Yang said.
"My children and my grandchildren were all carried by teacher Yang when they went to school," said Yang Sisheng.