Guizhou teacher escorts students climbing a cliff to school for 31 years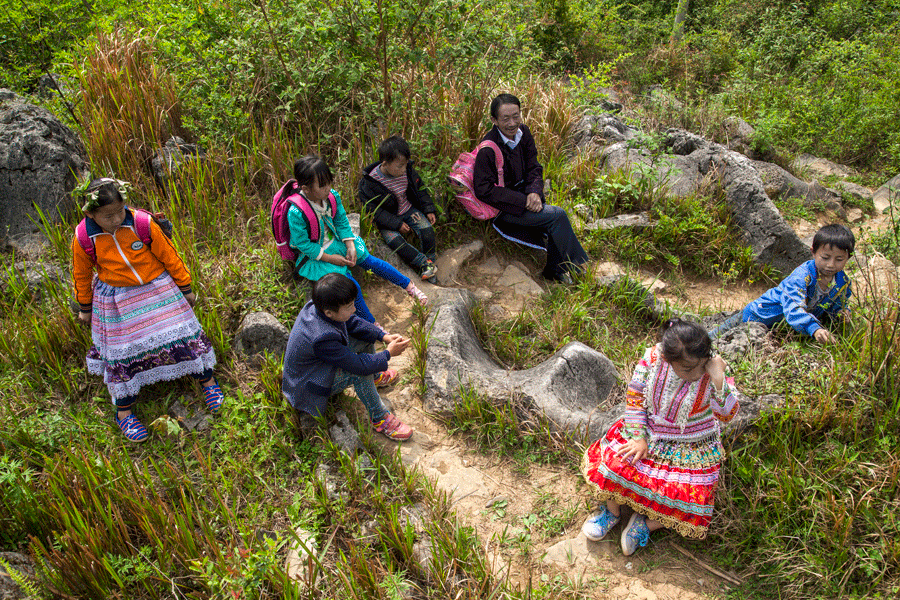 Today Yang is 57 years old. He has to rest in the middle of climbing the mountain.
Thanks to the government policy of relocating people in poverty-stricken areas, Yang and the others in his village eventually will be relocated to live in urban areas. Students at his village will no longer need to climb the mountain and cliff to go to school.
Yang said he's never regretted being a teacher who carried students to school for 31 years.