China's artistic swimming twins Jiang sisters to take part in FINA World Series in Beijing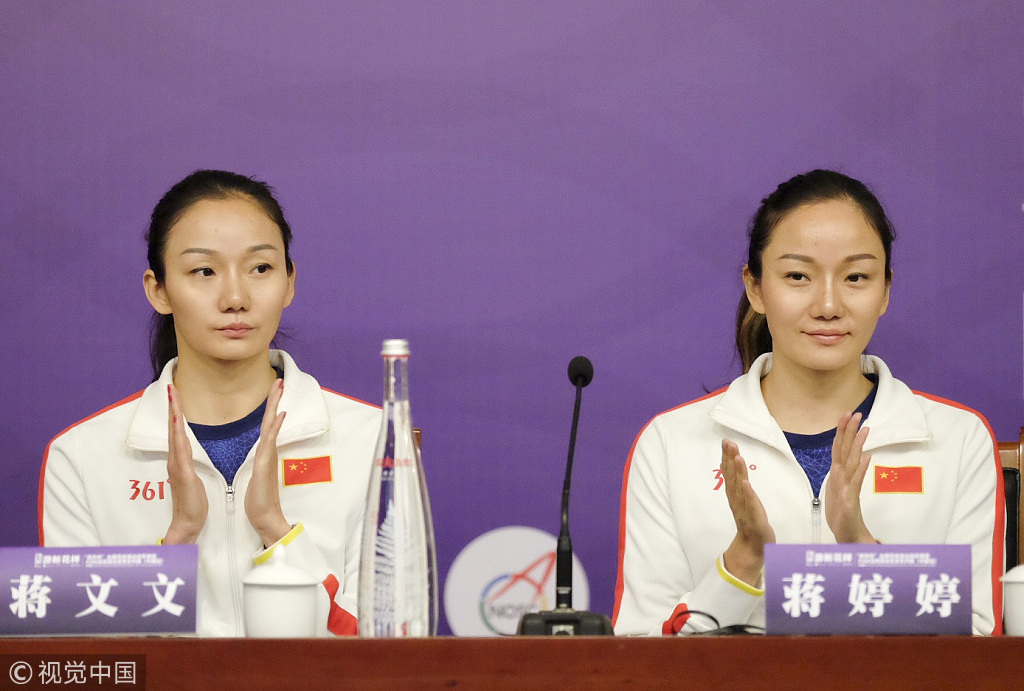 BEIJING -- FINA Artistic Swimming World Series 2018, the second edition of the newest FINA event, will be held in Beijing from April 20 to 22.
The Beijing leg is the second leg of the 10-leg FINA World Series. The first leg was completed in Paris in March, where China took one gold, two silver and one bronze medals. The Jiang sisters won a silver in the technical duet.
The event will take place at the National Olympic Sports Center and will welcome teams from the United States, Uzbekistan, Austria, Slovakia, Malaysia, Colombia, Macau of China, and the host.
The Jiang sisters made history by ranking fourth in the free combination event at the 2008 Beijing Olympics. They retired after the National Games in 2013, but both decided to make a comeback in 2015 after becoming mothers. Their improved performance brought them gold at the National Games in 2017 and silver in the World Championships soon after.
"As veteran athletes, we trained very hard," said Jiang Wenwen. "Now we have trained in Chengdu, our hometown, which give us more chances to spend time with our families."
The star sisters will also take part in the Slovakia and USA legs of the World Series in order to prepare for the Asian Games this year.