Sun Yang takes second gold in 800m freestyle at China national meet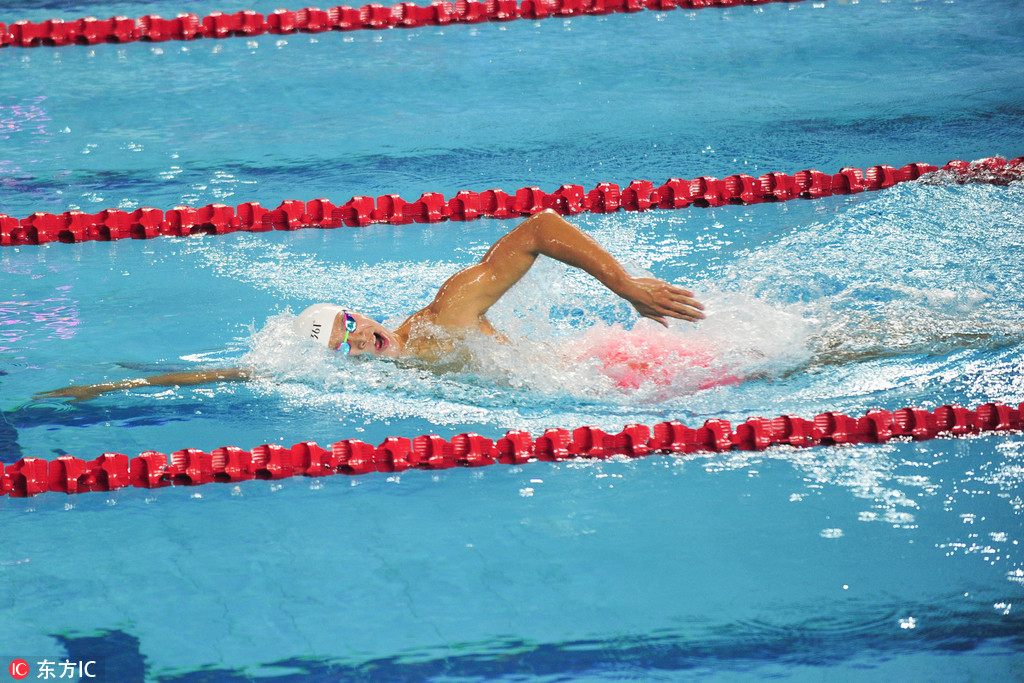 TAIYUAN, China -- Olympic champion Sun Yang continued his winning streak in the 800 meters freestyle on the second day of the Chinese National Swimming Championships on Saturday.
Sun led from the start to the end, clocking seven minutes 50.47 seconds for his 109th gold medal in his career. Sun's time placed fourth on the current world rankings. Ji Xinjie of Shandong finished second and Qiu Ziao of Shanghai third.
"I've trained well during the last two months, and I carried out my coach's plan very well today. I was satisfied with the result since Taiyuan is a plateau with the elevation of 800 meters. I felt difficult to break away during the competition, but it's a good chance to test myself," said Sun, who claimed the 200m freestyle victory on Friday.