Daniel Ricciardo wins 2018 F1 Chinese Grand Prix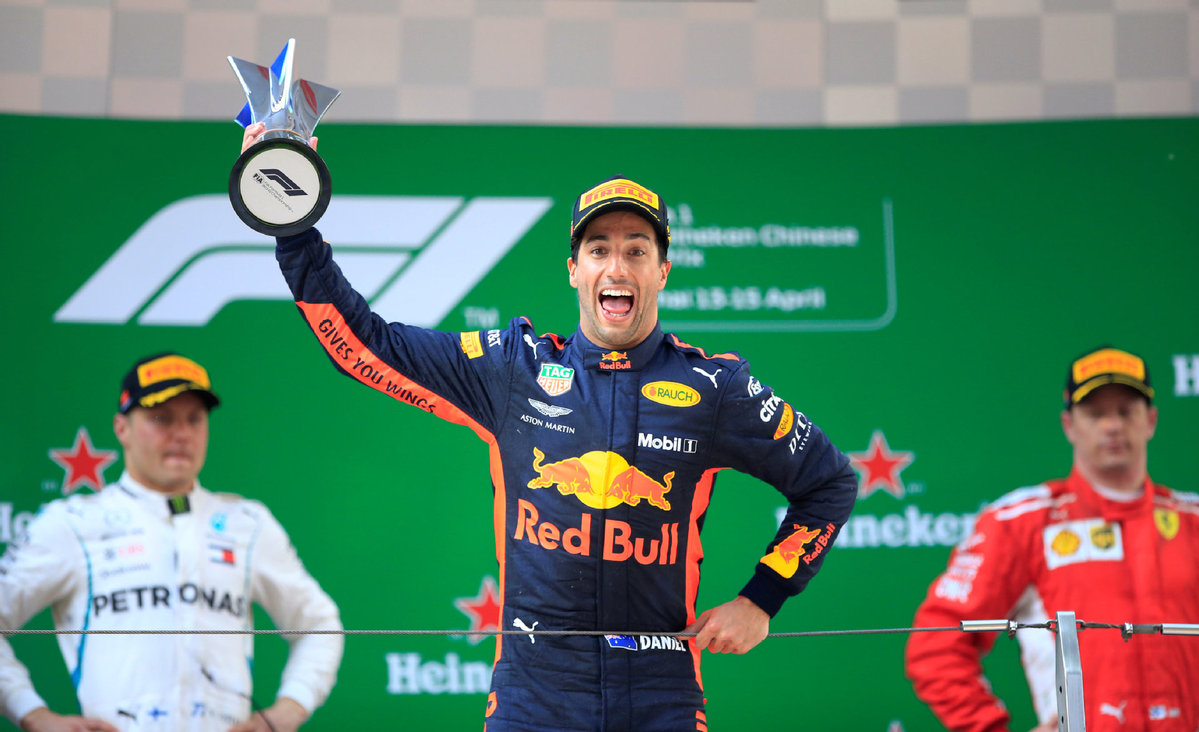 SHANGHAI - Red Bull driver Daniel Ricciardo took a thrilling win in Sunday's Chinese Grand Prix ahead of Mercedes driver Valtteri Bottas and Ferrari's Kimi Raikkonen, after a mid-race safety car period played neatly into Red Bull's tire strategy.
The second Mercedes of Lewis Hamilton finished fourth after a difficult race, with the Ferrari of Sebastian Vettelonly eighth after a mid-race collision with Max Verstappen's Red Bull.
It all seemed a very unlikely eventuality after the first few laps which were decidedly soporific by comparison. At the start, Vettel held his pole position and moved to cover off Raikkonen, who dropped to fourth. The German quickly built up a lead of 2.5 seconds over Bottas, with Max Verstappen close behind in third, the Dutchman having made up two places thanks to the extra grip of his softer compound tires. Lewis Hamilton dropped back to fifth, as the first portion of the race passed without much incident.
Hamilton stopped for tires on lap 19, his team ordering him to do the opposite to Raikkonen in the hope of leapfrogging the Finn after his tire stop. The Briton rejoined just ahead of Daniel Ricciardo, who had been the first of the top six drivers to make a tire change.