Minister predicts strong future for Chinese-Irish links
By Wang Mingjie in Monaghan, Ireland | China Daily UK | Updated: 2018-04-16 17:00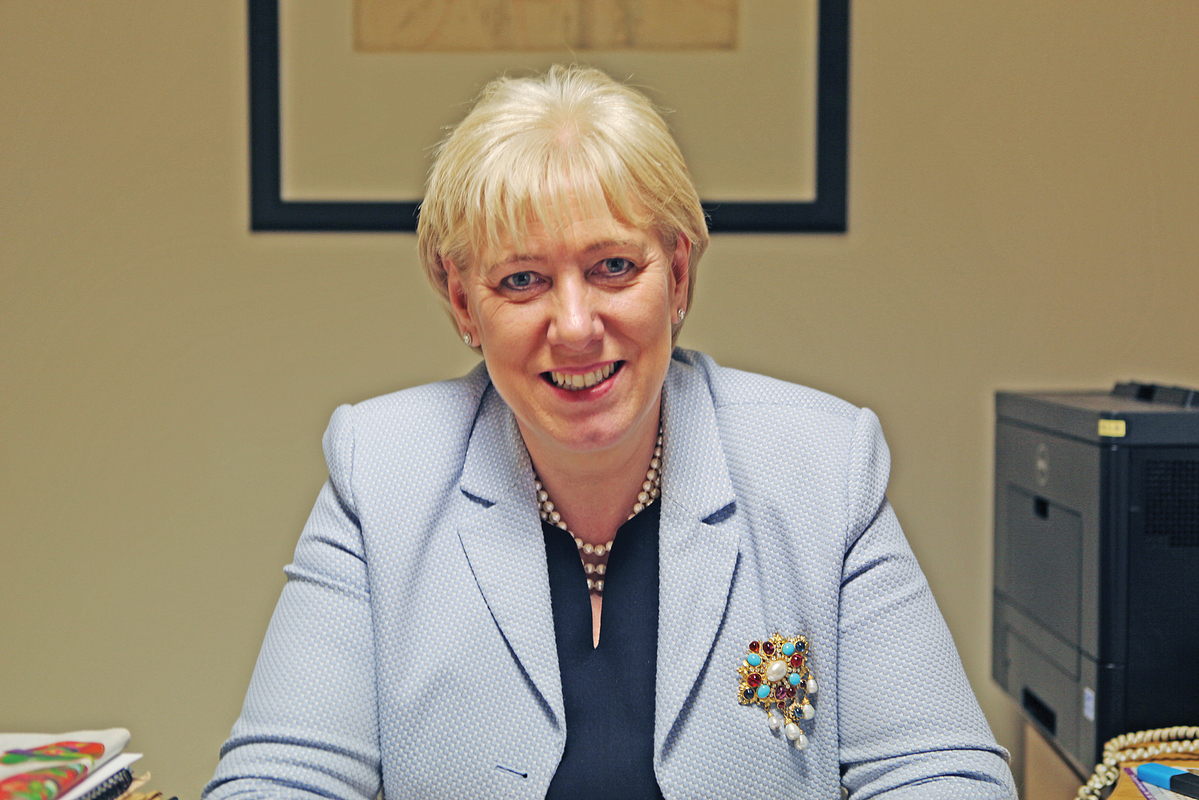 Chinese investors should not be concerned about the border issue between the Republic of Ireland and Northern Ireland as a consequence of Brexit, as both Irish and British governments are committed to the Good Friday Agreement, said an Irish cabinet minister.
Heather Humphreys, minister for business, enterprise and innovation, said "Both Ireland and the UK are committed to ensuring that there is no return to a hard border on the island of Ireland in the negotiations for the UK's withdrawal of the European Union."
Speaking at her constituency office in Monaghan, a few kilometers from the border with Northern Ireland, Humphreys said: "The current open border arrangements on the island of Ireland are important for the daily lives of people in the border region, for access to schools, healthcare, visiting family and building good community relationships. Where I live, I do not see a border."
Humphreys believes the investment in the border area is good for the people as well as the peace process because when people have good quality jobs, they are less likely to slip into difficulties. She said "I wanted to continue seeing the free movement of people and trade over the border every day."
Humphreys thinks that post-Brexit, Ireland will become attractive to foreign investors as an alternative location to the UK, because of its European Union membership, English-speaking workforce and graduate talent pool. She is confident that Ireland will remain a desirable destination for investors from China in the future.
On the China-proposed Belt and Road Initiative, the minister thinks it has opened the potential for even stronger trade links and connectivity between Ireland and China, saying much of the existing cooperation in the area of trade and investment is already complementary to the aims of the initiative.
In recent years, substantial Chinese investment has poured into the Irish economy. Foreign direct investment from China into Ireland jumped in 2016 to $2.9 billion, up from just $10 million a year earlier, according to a report by multinational law firm Baker McKenzie.
"We expect total trade between Ireland and China in 2017 to be above 14 billion euros ($17.27 billion), which is a doubling in two-way trade since 2013," Humphreys said. "This growth requires the highest levels of connectivity between us."
She is particularly pleased at the recent announcements of direct non-stop flights between Dublin, and the cities of Beijing and Hong Kong from June 2018. "These new services will help to foster growing trade, tourism, education and cultural links between Ireland and China," she added.
In an attempt to cement the country's position as a gateway for European trade, Ireland's deputy prime minister Simon Coveney made a six-day tour to China last month, including engagements in Hong Kong, Shenzen, Shanghai and Beijing.
As part of Coveney's trade mission in China, a new $185 million fund was made available to high-growth Irish technology companies that hope to access the Chinese market and Chinese companies that look to use Ireland as a European base.