North China's Quyang county boasts a rich tradition in crafts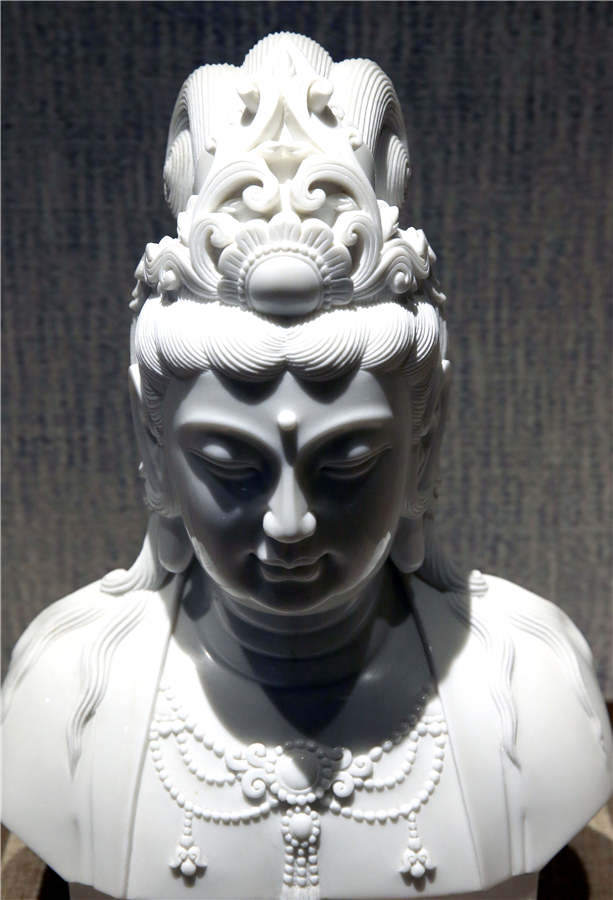 Quyang also was the birthplace of Ding ware, one of the top five porcelains of the Song Dynasty (960-1279). Ding ceramics have a thin, grayish body with a transparent, white tinted glaze.
Dozens of such refined works of craftsmanship by modern-day Quyang artists are now on show at the gallery of the Beijing Arts and Crafts Group. The display through April 20 also includes reproductions of ancient Ding porcelains and figures, and carvings in ancient temples and buildings sculpted by Quyang artisans of the time.
The exhibition marks the beginning of the cooperation between Beijing Arts and Crafts Group and Quyang county government, which includes merchandise development.