Paper-cutting art on Jilin's Changbai Mountain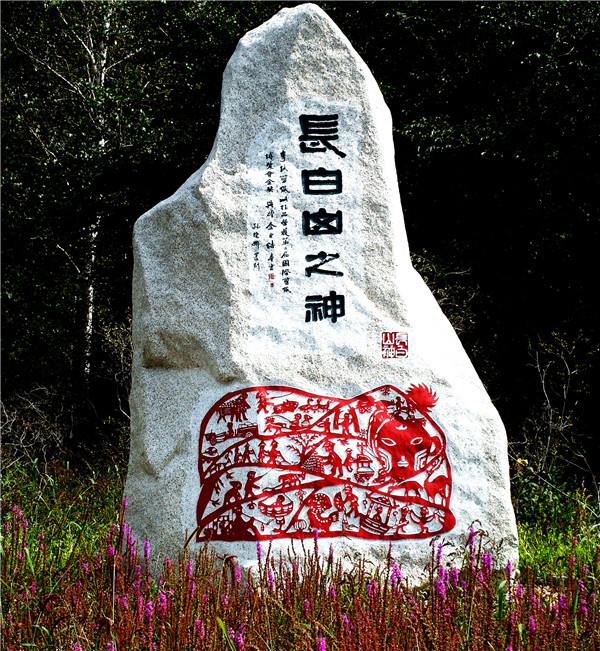 In Baishan Stone Carving Park at the foot of Changbai Mountain, Jilin province, several groups of stone carving works inspired by paper-cutting art have created a unique landscape.
Li Xia, creator of the original works, became the first person whose paper-cutting art has been carved in stones in China.
Li, a Manchu paper-cutting artist in Jilin, began studying paper-cutting from her elders at the age of 5 and has now created exquisite work reflective of her region and ethnic minority group.
"I hope the traditional art will be passed from generation to generation," she said.