Report on what Chinese read a real page-turner
By MEI JIA | China Daily | Updated: 2018-04-20 07:18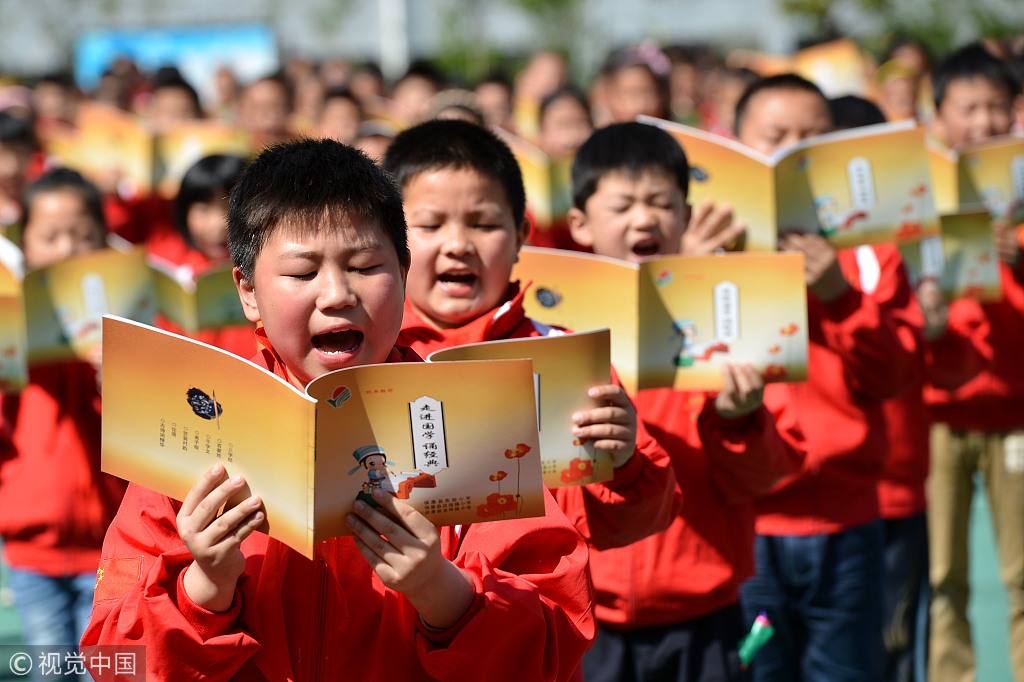 A survey on reading habits shows that Chinese adults read nearly eight books on average last year and children and teens under 17 read nearly nine, according to a survey conducted and released by Chinese Academy of Press and Publication on Wednesday in Beijing.
The survey found those ages 14 to 17 read the most during the year: 11.57 books on average. The number excludes textbooks.
"Compared with that of 2016, the growth was stable. We see it as a result of the government's effort to promote reading," said Xu Shengguo, a member of the academy's research team. "It also shows people choose different platforms to read: books in print; e-books on computers and smartphones; and audiobooks."
To foster the reading habits is once again a hot topic in the country, with Monday being World Book and Copyright Day.
Xu said that although the number of books read by Chinese continues to rise, it is still surpassed by the Japanese with 11 and South Koreans with nine. French readers took in eight books and those in the US read seven.