City's international outlook sees influx of talent
By CHEN MEILING/CAMILLA TENN | China Daily | Updated: 2018-04-20 09:25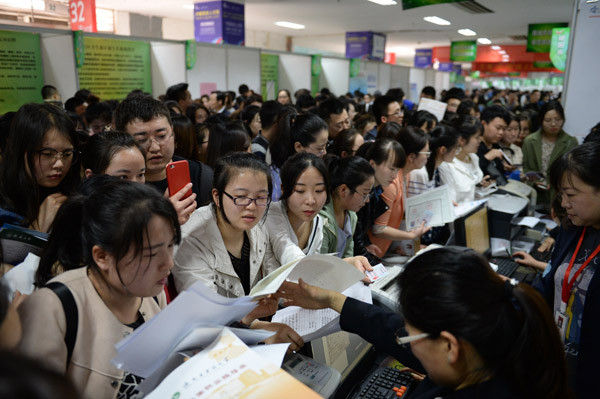 Xi'an has seen its population swell by 300,000 this year since the relaxation of its household registration policy-good news for recruiters.
As of Monday, the influx of new arrivals to the ancient city was already higher than the total for 2017, according to official figures.
This is in part due to the local government's move to allow university graduates to apply online for household registration-or hukou-using only their identity card or student ID.
The policy, effective since March, marks the lowest hukou threshold ever set by Xi'an, the capital of Shaanxi province.
Authorities said they had cut the number of documents required by applicants by 70 percent, and even sent public security employees to college campuses to help students apply.
Zhang Long, one of the city's new arrivals, recently helped three cousins gets Xi'an hukou in the space of just 15 days, People's Daily reported.
Second-tier cities including Xi'an, Hangzhou, Chengdu and Wuhan have been announcing ambitious strategies to attract and retain talent, as competition for China's best and brightest heats up.
Besides relaxing its hukou policy, Xi'an has also begun providing subsidies to some companies and projects to help cover the salaries of top professionals.
Edward Roome, 32, from Britain, said the city is generally becoming more international.
"Hospitals have highly skilled English-speaking doctors, international schools provide education, and the foreign experts office is keen to hear creative ideas from foreigners," he said.
Camilla Tenn contributed to this story.