Chinese New Year short film contest unveils winning entries
Chinaculture.org | Updated: 2018-04-20 13:16
The Sharing China - Happy Chinese New Year Short Film Contest 2018 unveiled its winning entries in Beijing on April 17.
Celebrating Chinese New Year at the Arctic Circle in Santa Claus Village, Finland, presented by the Beijing Overseas Cultural Exchanges Center, bagged first prize, followed by three second-prize winners and five third prize recipients. Winning entries are listed at the end of the article.
Since its launch on Jan 1, 2018, the contest received nearly 300 video entries filmed in more than 60 countries and regions, including the United States, the United Kingdom, France, Canada, Japan, South Korea, Singapore, Spain, Finland, Nepal and Ukraine.
Through their cameras, filmmakers recorded merry moments of people celebrating the 4,000-year-old Spring Festival, or Chinese New Year, covering topics like festival foods and traditions, the lives of ordinary people and expats experiencing the age-old festival in China and abroad.
Submitted entries had a variety of forms, such as short videos, music videos, documentaries and animations.

The contest is part of the "Happy Chinese New Year" project sponsored by the Ministry of Culture and Tourism. It's supported by the ministry's Bureau for External Cultural Relations and co-hosted by Chinaculture.org and the Communication University of China.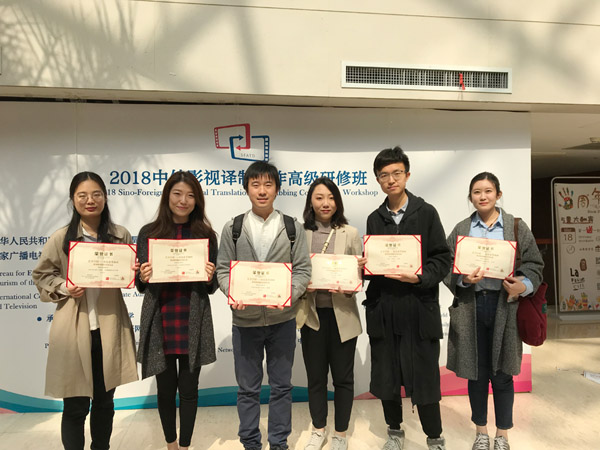 Winning Entries:
First Prize:
Celebrating Chinese New Year at the Arctic Circle in Santa Claus Village, Finland- Presented by the Beijing Overseas Cultural Exchanges Center
Second Prize:
Huangmiguo, A Taste of Spring Festival- Presented by Ergeng Video
Chinese People, Chinese New Year- By Shi Yutong
'Niandou', Spring Festival Eve- By Fu Bo
Third Prize:
Digging Spring Festival- By Dong Bojia
Happy Chinese New Year in 43 Languages- Presented by China Radio International
History of Spring Festival- By Yang Yinong
I'm Here in China for the Spring Festival- Presented by China Review
Spring Festival Tastes: Steam Buns in Shanxi- Presented by Food Video, Yitiao TV