HK tycoon turning his own wartime misfortune into good for others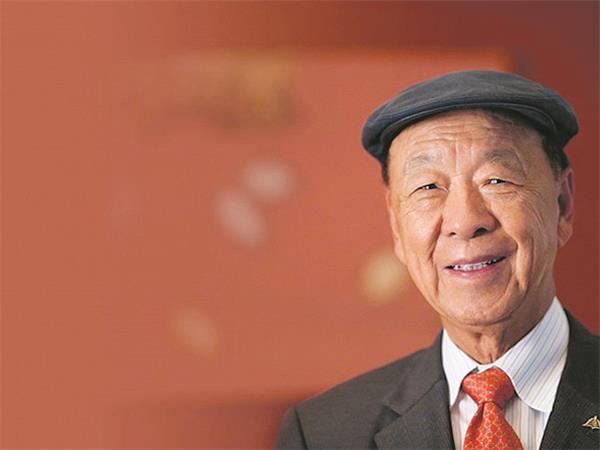 Fate denied Lui Che-woo a good education while young, but he became a hard-driving entrepreneur and, ultimately, Hong Kong's third wealthiest person. Also, the tough experiences of his early years endowed him with a rare quality, compassion.
It is widely acknowledged that education is the key to future prospects, so Lui, at 88, is still doing all he can to help others benefit from what he missed out on. That is the motivation behind the LUI Che Woo Prize, the international award he established.
Lui, a billionaire property developer, hotelier and philanthropist, was deprived of education in the 1940s because of the Japanese occupation of Hong Kong. Yet that wartime misfortune also kick-started his determination as a very young entrepreneur.
As chairman of the two listed companies K Wah Group and the Galaxy Entertainment Group, with a combined market capitalization of over HK$329 billion ($41.9 billion), he is now Hong Kong's third wealthiest individual. Lui's financial success has enabled him to benefit society and serve the community, motivated by the quest for peace and education that he was denied in wartime.
This was also the catalyst for establishing the LUI Che Woo Prize — Prize for World Civilisation. This international award was set up by Lui in 2015 with the aim of clearing a path to enhanced, civilized, sustainable and peaceful communities.
"I'd gone through harrowing moments during the war-torn period. The event has driven me to set my heart on building a better world," Lui said.
Since 2016, Lui has bestowed prizes of HK$20 million each on laureates from around the world, recognizing their all-out endeavors to foster morality, harmony and positive energy in societies. Six international laureates have been awarded.
The LUI Che Woo Prize is still in its infancy, and Lui considers it a "seed", honoring those committed to the betterment of humanity.
"I've wished it to seep deeply into the soil of societies — and into people's hearts. One day it's going to sprout, spread and be reaped," he said.
Currently, the cash award of each LUI Che Woo Prize is around 2.5 times that given to recipients of the Nobel Prize.
Lui was born in Jiangmen, South China's Guangdong province, in 1929. He was a little boy when the Japanese army launched its attacks on the Chinese mainland. Later, Lui's family fled from their hometown, settling in Yau Ma Tei, Hong Kong, in 1934.
The peaceful life in Hong Kong did not last long, however. In 1941, Japanese forces invaded, placing Hong Kong under occupation. His family's business closed. Lui was forced to leave school. The city plunged into chaos, with corpses stacked along the streets due to mass starvation.
But the war impelled Lui to dream big. At 13, he hit the street, selling his own version of sachima — a traditional Chinese sweet and crispy pastry.
"I dropped out as a junior from secondary school. It was grueling for me, in my teens, to earn a living on my own," he recalled.
That was the time that Lui realized he had a knack for business. He earned 2 million Japanese military notes (equivalent to around HK$500,000 at the time) by selling food on the street.
After the war, Lui worked for an automotive parts company. He worked diligently, acquiring as many skills as he could. And later, when the shop owner decided to close the business, Lui offered to buy it out with HK$30,000. At 20, he began to build his fortune, selling vehicle parts to mainland partners.
His unceasing ambition drove him to venture into something bigger — heavy machinery. Hong Kong was on track for development, but construction hardware was scarce, he noted. At the time, he was able to procure leftover US military machinery from Okinawa, through a friend who had studied at Japan's Waseda University.
In the early 1950s, when Hong Kong's government laid out plans to develop the barren Kwun Tong area into a pivotal industrial district, Lui knew it was his time to rise.
In 1955, Lui founded K Wah Construction Materials Limited. He then became a major player in the construction of Kwun Tong, taking on around 80 percent of infrastructure projects.
Later, in the 1960s, Lui ventured into property investment. And in the 1980s he moved into the hotel industry. Lui's firm cooperated as a franchisee of world-renowned hotel brands including InterContinental, Marriott, Hilton and Sheraton.
In 2002, Lui set his sights on Macao's lucrative gambling industry. Today, K Wah's businesses span from construction materials to real estate, hotels and casinos. Lui has more than 33,000 staff worldwide.
Lui, in his charity works through the decades, has put most emphasis on educating young people. "The nation's future will be built brick by brick by the young. I will support them as much as I can," the billionaire said.
Contact the writers at honeytsang@chinadailyhk.com