F4 Chinese championship eyes more global teams in intl push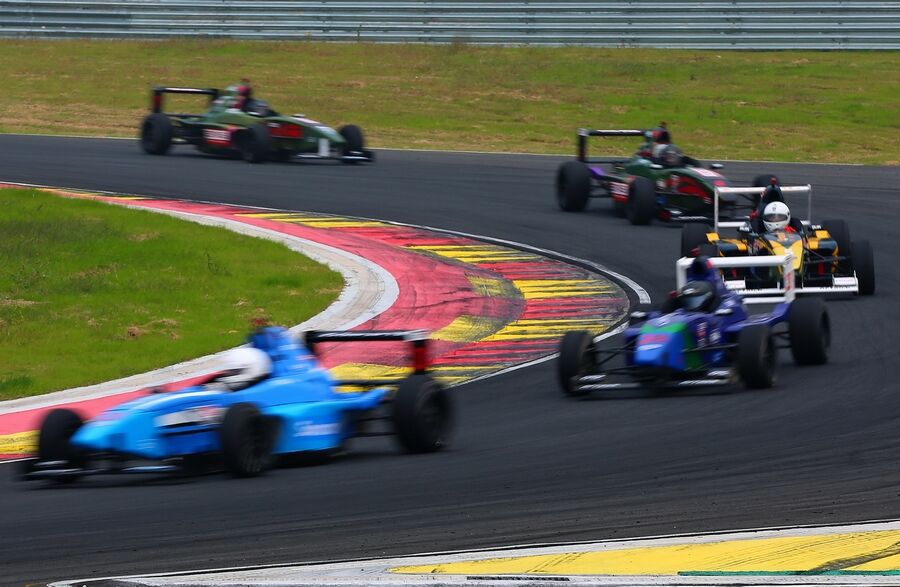 Two international racing teams have confirmed their attendance at the first stop of the FIA Formula 4 Chinese Championship scheduled for May 13 in Ningbo, the organizer in Beijing said on Friday.
This event that specifically targets junior drivers is no global championship, but is open to all non-Chinese individuals across nations or regions, said spokesman Zhan Guojun, chairman of the Chinese Federation of Automobile and Motorcycle Sports, at its launch ceremony.
It allows cross-country drivers to pit themselves against the best young talent, not only in their own country, but across other championships around the world, he added.
"It is even more important to have an offering in this sector than simply filling a gap that helps drivers rank into F3, F2 and even F1," said Wang Feng, general manager of Beijing-based auto-racing firm MITIME Group, the race organizer.
Having been nurtured by the event, the then-16-year-old racer Bruno Carneiro from Utah, the United States, and the then-15-year-old Charles Leong Hon Chio from China's Macau, who won the 2016 and 2017 championships, respectively, have been actively involved in more and more international racing events, including F3.
Bruno expressed his great gratitude to the F4 team in China and said the event made a fantastic trip to China possible while leading to his first race on the Zhuhai International Circuit in 2016.
Even more international teams are eyeing the event in China and yearn for securing their places in the larger and increasingly competitive racing field since the county stepped up its international expansion efforts in four-wheel-drive motoring in recent years.
According to the organizer, there are six stops in the F4 Chinese Championship. It starts in Ningbo, then passes to Zhuhai, Chengdu, Ningbo and Shanghai, and eventually ends in Ningbo.
The event aims to promote independent and Chinese auto competitiveness. It landed in China in September 2014 and now, after years of investment, it's won much support from local brands, like Shell China and Geely. Drivers competed for the first time in the 2015 racing season.
Guo hoped the race can fuel the development of motoring race in China, and especially attract more young Chinese.