Relics from the Titanic on display in Wuhan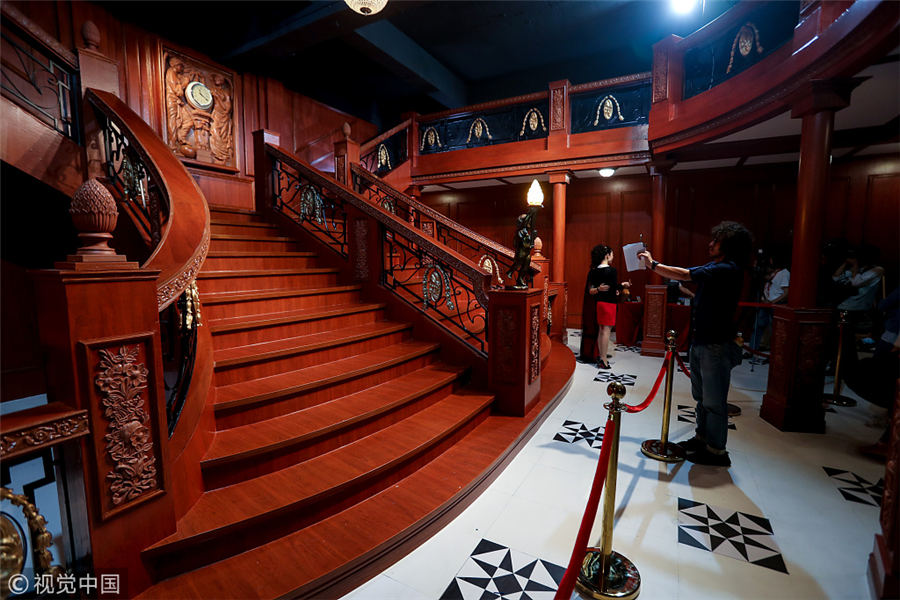 Over 300 artifacts rescued from the legendary Titanic go on display at Hangu Art Gallery in Wuhan from April 28. The gigantic ship was the largest passage liner afloat when it went into service in 1912, but hit an iceberg on its maiden voyage.
The disaster caused the death of over 1,500 individuals onboard. After the Oscar-winning film Titanic made by James Cameron in 1997, this history from almost a century ago recaptured the imagination of the modern world.
The exhibition, tracing the construction of the Titanic, tries to represent the whole story. Visitors are able to see replicas of the ship's interior design and put on virtual reality glasses for an adventure tour on the Atlantic Ocean. The exhibit will run through October.