Documentary uncovers Macao's culinary melting pot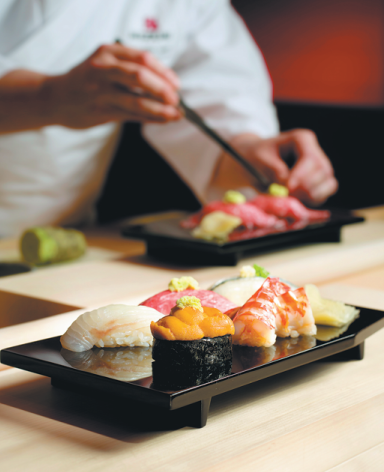 Chen Xiaoqing, the chief and director of the first two seasons of the food documentary A Bite of China, is selecting free-range chickens in Beijing with Liu Guozhu, a chef specializing in "Tan family cuisine".
Tan family cuisine is part of China's rich culinary heritage dating back to the Qing Dynasty (1644-1911) when Tan Zongjun (1846-88), an official from Canton, took up residence in Beijing and discovered Lu cuisine, one of the eight culinary traditions, which is derived from the cooking style found in the northern coastal province of Shandong.
The pair are visiting markets in the capital to find ingredients for the dual Michelin-starred Golden Flower restaurant in the Wynn Macao, where Liu is the executive chef.
A team of photographers and a camera crew record them as they inspect the birds, but instead of standing behind the camera, Chen is the focus of their lenses in his role as a guest host of the upcoming food documentary Gastronomy Treasures of Macao.
"I used to direct others. This is the first time I'm being directed," Chen says.
While shooting the documentary, Chen visited Japan, Beijing and Sichuan province and, of course, Macao. Joined on his journey by several different Macao-based chefs, the show sees them share their stories while demonstrating their cooking skills and use of ingredients.