BYD's Li serves as symbol for women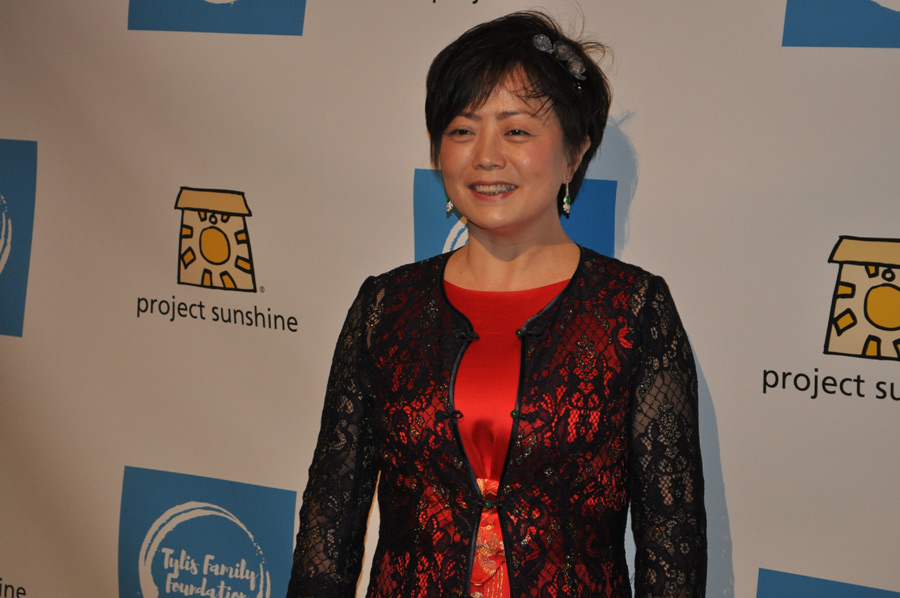 Stella Li, the president of BYD Motors Inc, believes that her own story of moving up in the business world can provide a lesson in how women can shatter the glass ceiling in business.
"Everyone can look to me as an example of how women can be successful business executives," she said at the Project Sunshine 15th Annual Benefit Celebration in New York on Thursday. "BYD is a very good example of a solution for the trade issue."
Li accepted the Business Leadership Award from Project Sunshine, a nonprofit organization that was founded by Joseph Weilgus in 1998 to provide creative educational and recreational programs for ill children in hospitals in the US and overseas, including China.
Li, a senior vice-president of parent BYD Co Ltd in addition to her role at BYD Motors, said BYD opened a factory in Lancaster, California, four years ago with 30 employees.
"We came here and brought our technology and built a facility that now employs 900," she said. "This is the kind of cooperation between China and the US that both countries should encourage and support."
BYD's California plant produces electric vehicles such as municipal buses and is planning to expand into new product lines like electric trucks and forklifts, according to Li.
"Our mission includes using our technology to purify the air and to cool the Earth by one degree," she said.
Li said BYD has more than 50 customers for its electric buses, including municipal transit systems in Los Angeles and Denver, along with Stanford University and Facebook. BYD has also set up research and development facilities in the US, she added.
Li has managed to advance her career in areas dominated by men. She joined BYD in 1996 as a marketing manager. Li established the company's first overseas office in Hong Kong in 1997, the European headquarters in Amsterdam in 1999 and the North American headquarters for batteries and consumer electronics in Chicago in 2002.
"In China we have women in the boardroom and in leadership roles. The US ratio is a little bit less. I hope my story will encourage women to seek leadership roles," said Li who has a bachelor's degree from Fudan University in Shanghai.
Li said the award from Project Sunshine means a lot "because we try to become involved in the community."
paulwelitzkin@chinadailyusa.com