Student film festival draws down the curtain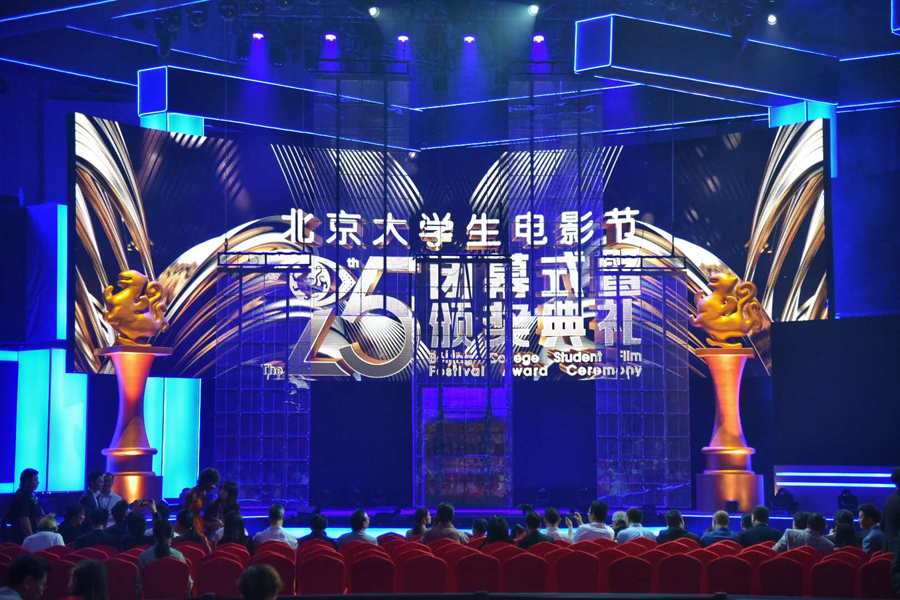 The closing ceremony of the 25th Beijing College Student Film Festival was held at the Olympic Sports Center Gymnasium in Beijing on May 6.
A total of 15 film awards were revealed during the event. Domestic action film Operation Red Sea won favor from the younger jury of the festival, earning the Best Film Award.
Director Feng Xiaogang's romance drama film Youth, which achieved huge success both at the box office and in public praise last year, won two awards including Best Director and Best New Performer to rising young actress Zhong Chuxi.
Chinese top actress Zhou Xun, who stars in the patriotic war film Our Time Will Come, won the Best Actress Award while actor Zhang Zhen, a member of this year's Cannes Film Festival jury, won Best Actor for his performance in the action movie Brotherhood of Blades II: The Infernal Battlefield.
Chen Kaige was hailed with the Best Visual Effects award for the hit epic Legend of the Demon Cat. The film stood out for its gorgeous scenes, which brings to life the former Chinese imperial capital Chang'an — now Xi'an in Shaanxi province — of 1,300 years ago, when it was the world's most populous city.
Young actress Yang Mi and actor Dong Chengpeng won the most popular actress and actor awards respectively.
The Beijing College Student Film Festival, held by Beijing Normal University, began April 14 and ran through May 6 in 25 universities across China. As one of the most prestigious film festivals in China, the festival has become an important vehicle to promote domestic films across the nation.