Sculptor celebrates moments of happiness with 'pink pig'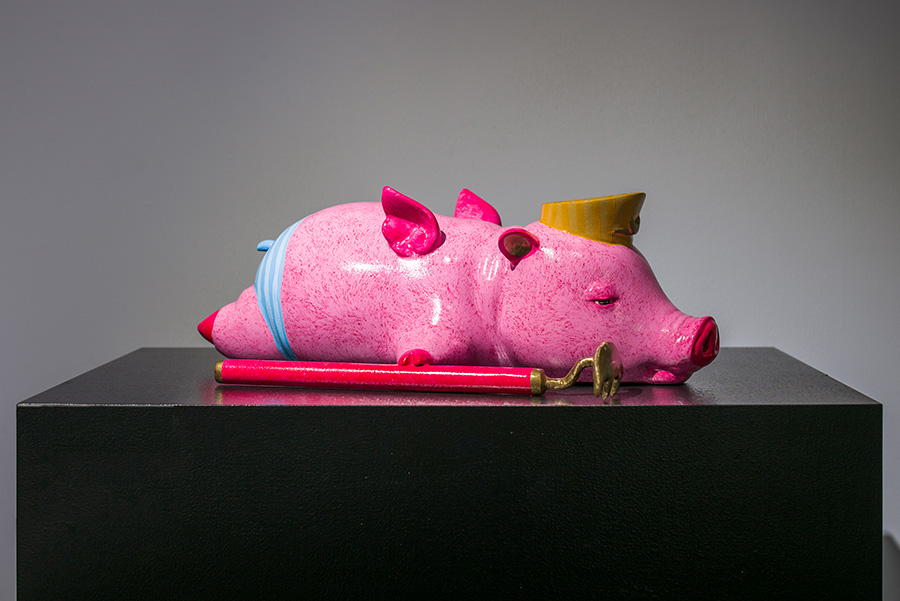 "All the way through, I've seen the most beautiful views in this world, and I've felt the deepest sadness," says Beijing-based artist Qin Weihong, 33.
"In the end, I'm not sure whether the world is good or not. Although, I decide to believe in love, kindness and all things that shine."
Qin injects his feelings of these tiny moments of happiness in day-to-day life into his sculptures; and he uses a pink pig as the recurring subject of his works, symbolizing a carefree, unrestrained attitude toward life.
His such sculptures are on show at his solo exhibition at Beijing's Parkview Green Gallery, Sculpture World of Qin Weihong, through June 30.