International cooperation and new titles in foreign languages
By Mei Jia | chinadaily.com.cn | Updated: 2018-05-10 09:56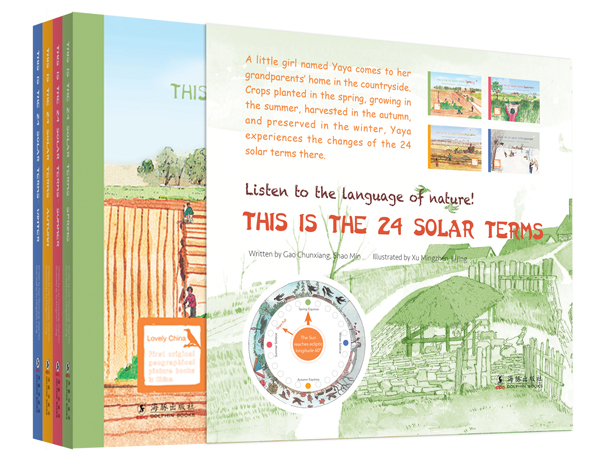 Chinese publishers are expanding the depth and range of international cooperation with their global peers.
Huang Jian, president of Jieli Publishing House says they're not only buying and selling copyrights, but also inviting foreign writers/illustrators to collaborate with Chinese partners, starting publishing branches abroad and more.
The press alone has increased 13 percent of titles sold to international market from November 2016 to October 2017, Huang says.
It started an Egyptian office in 2016, the first established by a Chinese children's publisher. And the office produces 26 titles in Arabic.
"We're trying to set a new international prize with Russian organizations, under the name of writer Vitaly Bianki, to promote writing and reading of books on nature. And we'll initiate a publishers' union with ASEAN (the Association of Southeast Asian Nations) countries," he adds. "These are some of the new attempts."
During the 55th Bologna Children's Book Fair, which features China as the guest of honor, many of the publishers presented communicate or give speeches in fluent English.
Kiran Gautam, president of Nepalese Current Publication, says he feels Chinese publishers "going out" strategy is a huge success after witness many new Chinese books and "legendary writers" as he calls during the fair.
Gautum's press was established by his father in 1972.
"With the Belt and Road Initiative, our relationship and bonding with Chinese publication industry as a whole has skyrocketed to highest level," he says.
In about two years time he has signed about 400 titles out of which about 100 have been in pipeline to be published in 2018.
Believing holidays have played a huge role in promoting Chinese culture to people like himself, his publications from China cover culture, religion, and children's reads.
"Chinese illustration books are now world class. Nepalese kids are very much happy to read Chinese stories," he says, adding he's happy to have offered more options to young readers in his country.
Some of the new Chinese titles in foreign languages released during the fair:
This is the 24 Solar Terms
The four-volume illustrated book features a little girl Yaya and her explorations of the 24 solar terms, of which the system was listed as UNESCO's world intangible heritage. Dolphin Books published audio books and a special carpet jigsaw puzzle book based on the print books.