Shenzhen Arts Troupe entertains Kenyans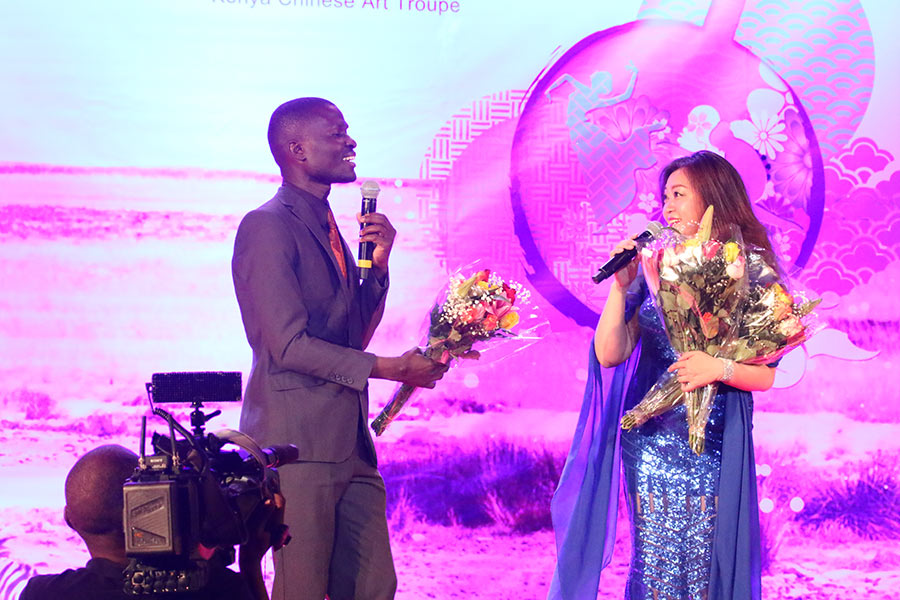 In a bid to strengthen the people-to-people exchange program, the Shenzhen Arts Troupe gave an astounding performance Wednesday evening before a huge crowd at the University of Nairobi, an institution of higher learning located in the capital city of Kenya.
The show, titled Melody of the New Era, featured the troupe performing dance, acrobatics and music before people of all ages in celebration of the rich cultural heritage of Shenzhen, a city located in southern Guangdong province.
While commending the strengthened diplomatic ties between China and Kenya, Li Xuhang, the charge d'affaires from China's embassy in Kenya, said cultural exchanges are indispensable to the growing relations. "In recent years, against the background of the rapid development of China-Kenya relations, our exchanges in science, technology, education and culture have further deepened."
Li said China has provided 67,000 study and training opportunities for Kenyan youths. "More and more Kenyans are keen to learn the Chinese language and culture at Confucius Institutes. The Chinese community in Kenya has also done its part to promote people-to-people exchanges," he said, adding that the two countries will continue working together to take new opportunities and harvest golden results.
For her part, Josephta Mukobe, the principal secretary from the Ministry of Sports and Heritage, said the two countries have enjoyed cordial cultural relations and cooperation strengthened by such cultural programs. "We do not only share experiences but also celebrate diversity," she said.
"I am glad that this initiative goes a long way to initiate dialogue and deepen our cultural ties. The two countries have held many cultural exchange programs involving visits of high-ranking officials, artists and exchanges of cultural information," said Mukobe.
She noted that China has continued to offer training opportunities to Kenyan artists in the visual and performing arts. In addition, artists from Kenya have showcased their work in China during major international conferences and concerts organized by the Asian government.
The Shenzhen Arts Troupe had earlier performed in Zimbabwe. "This has been a rich experience where we have shared our culture with two African countries," said Leo Zhu, the deputy director of the division for cultural affairs of Hong Kong, Macao and Taiwan from the culture, sports and tourism administration of Shenzhen municipality. "Africans are open and willing to interact with Chinese culture. This is a good foundation for the China-Africa relationship."
The one-day event was sponsored by China's Ministry of Culture and Tourism.