Open Door 3.0 heralds a new growth era
By Frank Ding/Vanessa Xu | China Daily | Updated: 2018-05-11 07:07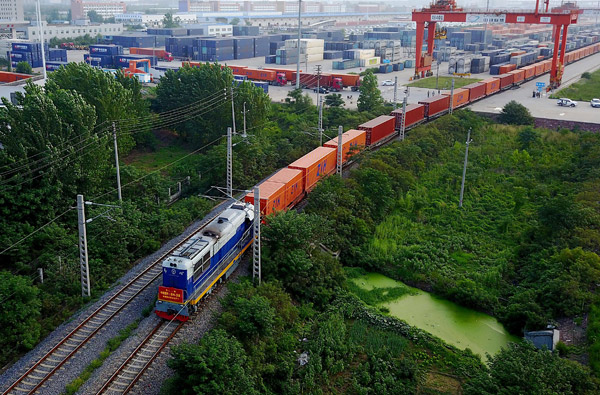 Concerns over a looming US-China trade war created tremendous market volatility in the past months. But it appears unlikely that an all-out trade war between the world's two largest economies would break out.
Even more positively, in his keynote speech at the Boao Forum for Asia in Hainan province last month, President Xi Jinping announced a new round of opening-up, which we term as China's "Open-Door 3.0".
In December 1978, former leader Deng Xiaoping set in motion the transformation of China's economy when he announced the reform and opening-up policy. Since then, China's policy to open up its economy to the rest of the world has constituted an essential part of the overall economic reform. As a first step of opening-up, four special economic zones were established in southern China, and tax incentives were offered to attract foreign capital, knowhow and businesses.
Although China's "Open-Door 1.0", as we term it from 1980-2000, was a fundamental change for a closed economy, it was still a baby step toward a complete opening-up of the economy and full current account liberalization. By and large, only Guangdong province was fully open during that period while most of the rest of China remained largely closed.
China's entry into the World Trade Organization in 2001 can be regarded as China's "Open-Door 2.0". China's entry into the WTO coincided with the last great boom in global trade and allowed the country to develop enormous industrial capacity, become the "factory of the world" and accumulate huge amount of foreign exchange reserves. As a result, China has grown to become the world's second-largest economy, the largest merchandize trading country and holder of the largest foreign exchange reserves.
But China's "Open-Door 2.0" is still far from full current account and capital account liberalization.
Now China has entered a new era. As people were still debating whether China would deepen reform and opening-up, Xi surprised the market once again with the courage, speed and scale of the deepening of reform and opening-up. Xi's speech at the Boao Forum for Asia highlighted his conviction to transform China into a responsible global power.
More specifically, Xi said China's goal is to reach a balanced current account and it"... will take the initiative to expand imports". For this purpose, China will substantially cut import tariff on automobiles and some other products this year. Xi also emphasized that the financial sector would be further opened up, so would be other service sectors this year.
The manufacturing sector will also see easing of restrictions on foreign ownership. Intellectual property rights protection, too, has become a focus, as Xi said "stronger IPR protection is the requirement of foreign enterprises, and even more so of Chinese enterprises", and termed it as the most important incentive to boost China's competitiveness as its economy matures.
The day after the Boao Forum, Yi Gang, the new reform-minded governor of the People's Bank of China, announced further reform agenda for banking, insurance and asset management industries.
The long-term implications of Xi's speech will be hugely positive, as it is a landmark in China's new opening-up policy for the coming decades. Not only does it indicate further domestic market liberalization, it also shows China is progressing toward a rule-based market economy.
The Open-Door 3.0 should be a positive factor in China's economic development as well as equity investment in the long run. And thanks to Xi's vow to further deepen reform, China's policy risks have substantially receded.
The authors are co-founders of FountainCap Research& Investment (Hong Kong) Co. Ltd.