Haunted by the horror
By Dara Wang | China Daily Asia | Updated: 2018-05-11 21:42
The scars people bear from a disaster such as the Wenchuan earthquake are not only on the body. Volunteers left in despair that they could not save more become the walking wounded, carrying their emotional anguish for 10 years. Dara Wang reports.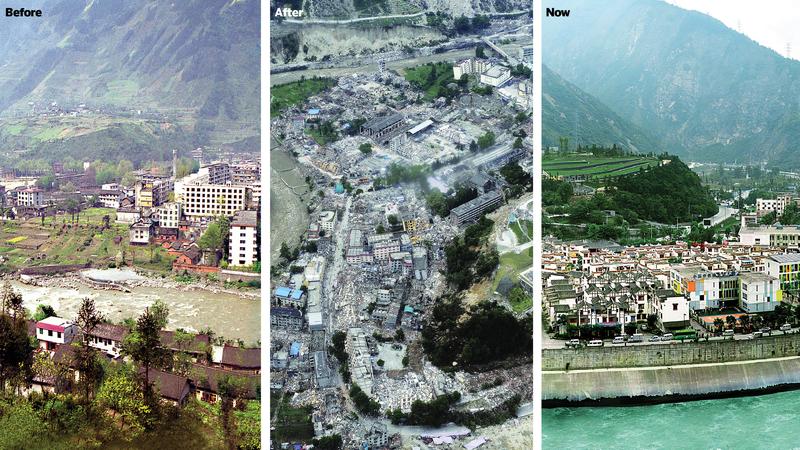 Someone was calling for help. "Please! I beg you! Help me!" The voice carried an urgent plea.
To this day, that voice haunts Zhang Tao, tearing at his conscience for 10 years.
Zhang was nearly exhausted after working almost non-stop for two days, trying to rescue survivors of Sichuan's Wenchuan earthquake that struck on May 12, 2008.
Zhang and three others were driving on a national road from Shifang to Hanwang when they heard the woman cry out. Zhang pulled over to the side of the road and got out, looking over the total ruin of the village. The stricken woman was the only living thing he could see — buried in about 10 square meters of rubble.
She was "exhausted, her body was frail but in her eyes was the will to live". But there was no hope. The lower part of the woman's body was "gone" and Zhang was unable to remove the debris surrounding her.
Reluctantly he turned, leaving the woman to her fate as he carried on searching for those who still could be helped.
Zhang could not forget the woman in her white cotton top, left there, without help. "I cried and cried until I could not cry anymore," Zhang recalled.
Zhang, a volunteer, who had been visiting the area when the earthquake struck, carried on trying to help, first with the rescue and then with the recovery following the quake that killed more than 80,000 and left more than 5 million homeless. The image of the woman he had abandoned to her fate never left him.
It was more than a week after the incident when he confronted the disaster at Luoshui Middle School, in Hongbai town, one of the hardest hit areas.
The 72-hour "golden period" for disaster rescue was now long past. The operation had moved to the recovery phase. The work was not without urgency. Unstable structures, shaken by the quake, were still in danger of collapse, endangering life and limb of survivors.
"I could smell the heavy odor of death, mixed with disinfectant fluid smell, once I stepped into the campus." Zhang recalled the shock of seeing the ruin that just two weeks before had been a teaching facility.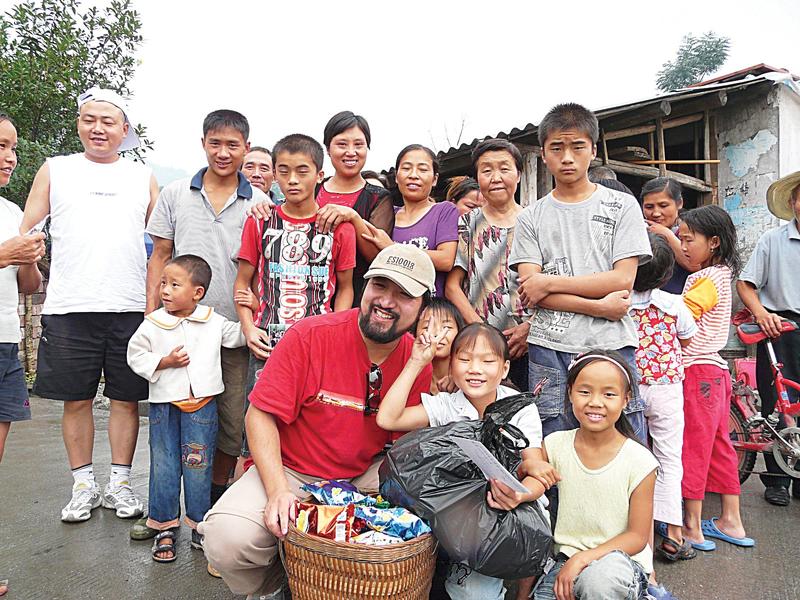 Anyone who had survived the quake had been taken to safety but hundreds of the dead remained buried deep underground. "There were still hundreds of survivors standing around," Zhang recalled. "They cried. Their eyes were hollow, their faces expressionless."
Many were parents of children who were still missing. The demolition was the end of all hope for them — but they had no strength to raise any protest.
"They just stood there and cried," Zhang said.
Meanwhile, the severely injured were waiting nearby for the arrival of helicopters to take them for treatment. Zhang slept on the track of the excavator, managing only two to three hours of sleep at a time.
He stayed on call — ready to respond to pleas for help at any time, day or night.
Many survivors of disasters are guilt-ridden, feeling that they too should have died. It's called survivor guilt. In Zhang's case he was left in despair that he could not save more, though he knew he had done his best. He became one of the millions — the walking wounded — who suffered no physical injury from the earthquake but carried emotional scars that lingered unseen, wreaking havoc on the mental health of those left behind.
The woman whose pleas went unheeded by Zhang couldn't have been helped, explained doctor Zhang Li, of the Sichuan-Hong Kong Rehabilitation Center, who had come to assist in the trembler's aftermath. The moment the debris that trapped the woman was removed she would have expired from massive bleeding from severed arteries and lethal toxins from hypoxia. She was kept alive for a short time only by the pressure from the debris on her lower limbs. She was one of thousands of hopeless cases.
Zhang seemed unconvinced. His feelings of guilt over the woman's death persisted.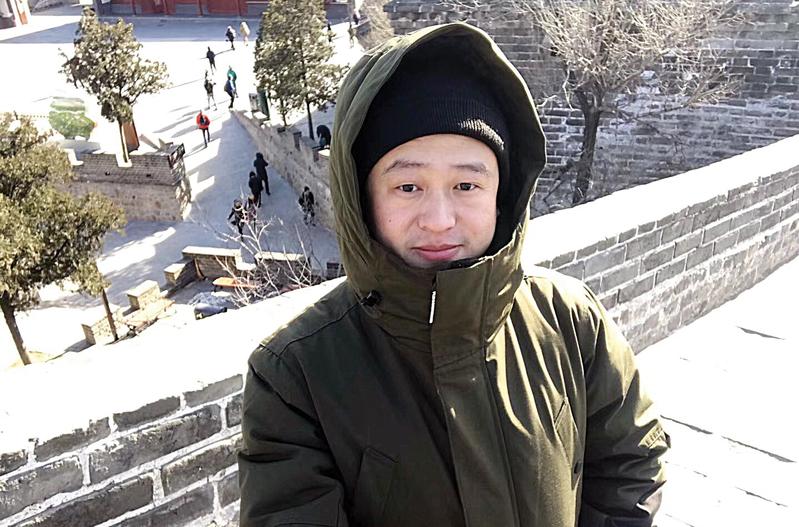 The sudden feeling of death
Zhang Tao and his cousin prospered in the aftermath of the earthquake. Excavators were in high demand and the local government purchased his excavators in priority, to compensate their efforts.
But life seemed meaningless to him.
He took fright if someone bumped his chair, creating a tremor. The shudder of an elevator coming to a stop frightened him.
Once, in 2011, he found himself unable to breathe. His heart was pounding and he was light-headed.
"I was freaked out. I thought I would die," recalled Zhang, who was sent to the emergency room at a hospital in Chengdu. After a thorough physical examination, doctors found no physical cause for the event. There were subsequent occurrences — all with no identifiable source.
On April 20, 2013, the magnitude-7 Lushan earthquake struck Sichuan province, killing some 200 people.
As soon as the earthquake happened, Zhang rushed to the stricken area in Lushan, bringing tents and bottles of water he had purchased. But he was barred from entering the area, informed that his involvement would only obstruct professional rescue teams.
Zhang felt that he had been deprived of the chance to make up for his guilt and to bring back meaning to his life.
A numb, breathless feeling of impending death began to weigh heavily on him. By March of this year, he was ravaged by the feeling up to three times a day.
"I felt the whole world was unreal and unsafe. I became emotionally detached day by day," Zhang said.
Zhang was afraid to drive a vehicle and so walked over 10 kilometers to get home from work every day. When he came home, his wife and daughter would be asleep. The quiet stillness of the house made him feel worse.
A friend suggested he should see the psychosomatics department at the Sichuan-Hong Kong Rehabilitation Center of the Sichuan Provincial People's Hospital.
He was diagnosed with panic disorder.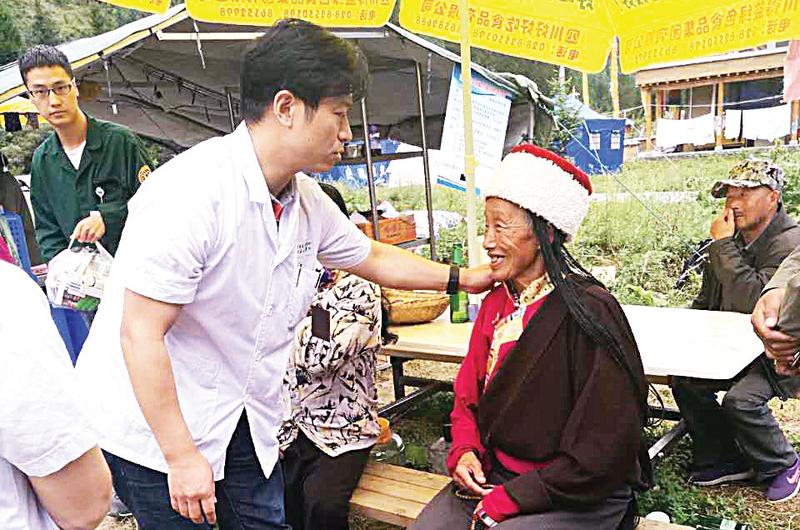 'So that explains it'
The director of the psychosomatics department, Zhou Bo, said Zhang Tao had witnessed too many injuries and deaths during his rescue efforts, frequently accompanied by afterimages. The experience conditioned his mind to easily associate any shaking sensation with impending death, Zhou said.
While the symptoms may not be immediately apparent, once the initial crisis is over, severe physiological reactions like Zhang's feeling of impending death occur. The trauma may drive some to suicide, Zhou said.
Zhou also pointed out that many hospitals in Sichuan do not have specialized departments focused on mental health. Many emergency doctors do not routinely perform psychological assessments. Zhang went to emergency departments frequently over the years but obtained no specific diagnosis of his condition.
Zhou said while doctors from Hong Kong provided substantial support in many departments of the center, including emergency, orthopedics and prosthetics after the quake, they provided no help or exchange in the psychosomatics area.
The psychosomatics department of the center was not established until 2011. Most of its doctors, including Zhou, came from the psychology group under the neurology department. The department has only 60 beds and 13 doctors. Meanwhile, some 40,000 people attended the department seeking therapy last year, Zhou said.
With regard to mental health therapy, Zhou was emphatic: "The earlier, the better."
Zhang was hospitalized for 20 days in March. During his hospitalization, he was prescribed therapeutic procedures, including biofeedback, as well as medication.
Zhang is required to take medication every day, an approach not everyone agrees with. Timothy To Wing-ching, the executive director of the Post Crisis Counseling Network in Hong Kong, said: "Medicine can control the symptoms and decrease them to a certain level. But it is very hard to cure the mental disease," he said. "In most cases, once the patient quits the medicine, the symptoms come back again."
A decade after the earthquake, people are still traumatized by the after-effects, visibly and invisibly. Zhang Tao is trying his best to follow the doctor's instructions and believes the center can cure him. It is still tortuous to recall the trauma but he hopes his experience can help more people like him get diagnosed and be restored to health.
The therapies
Zhou Bo, director of the psychosomatics department at the Sichuan-Hong Kong Rehabilitation Center of the Sichuan Provincial People's Hospital, explained in biofeedback therapy users are connected to electrical sensors and their precise physiological activity — such as brainwaves, heart function, breathing and muscle activity — is represented via a concrete object on screen, like a lotus flower. This helps users better know their bodies and encourages them to make adjustments in a positive way.
Another process called transcranial magnetic stimulation (TMS) creates electrical currents in a small region of the brain to stimulate or depress the nerves, Zhou said.
EMDR
Timothy To Wing-ching, executive director of the Post Crisis Counseling Network in Hong Kong, has advocated eye movement desensitization and reprocessing (EMDR) therapy, a psychotherapy approach to treat trauma without any medicine.
EMDR therapy works on the way the brain processes information, and inhibits the release of horrible images, sounds, smells and feelings memorized during trauma.
To said when trauma patients remember the trauma it is as vivid as the event, with recalled images, sounds, smells and feelings seeming just as real. These traumatic memories cause a lasting negative effect, interfering with a person's outlook and relationships.
To and his team have traveled to the affected areas of the Wenchuan earthquake 51 times over the past 10 years. Those they contacted in the first 18 months after the quake have already been cured, while others took longer. He and his team have provided face-to-face therapy to over 5,000 patients stricken by earthquakes.
Contact the writer at dara@chinadailyhk.com