Yanji Marathon to feature ethnic, ecological elements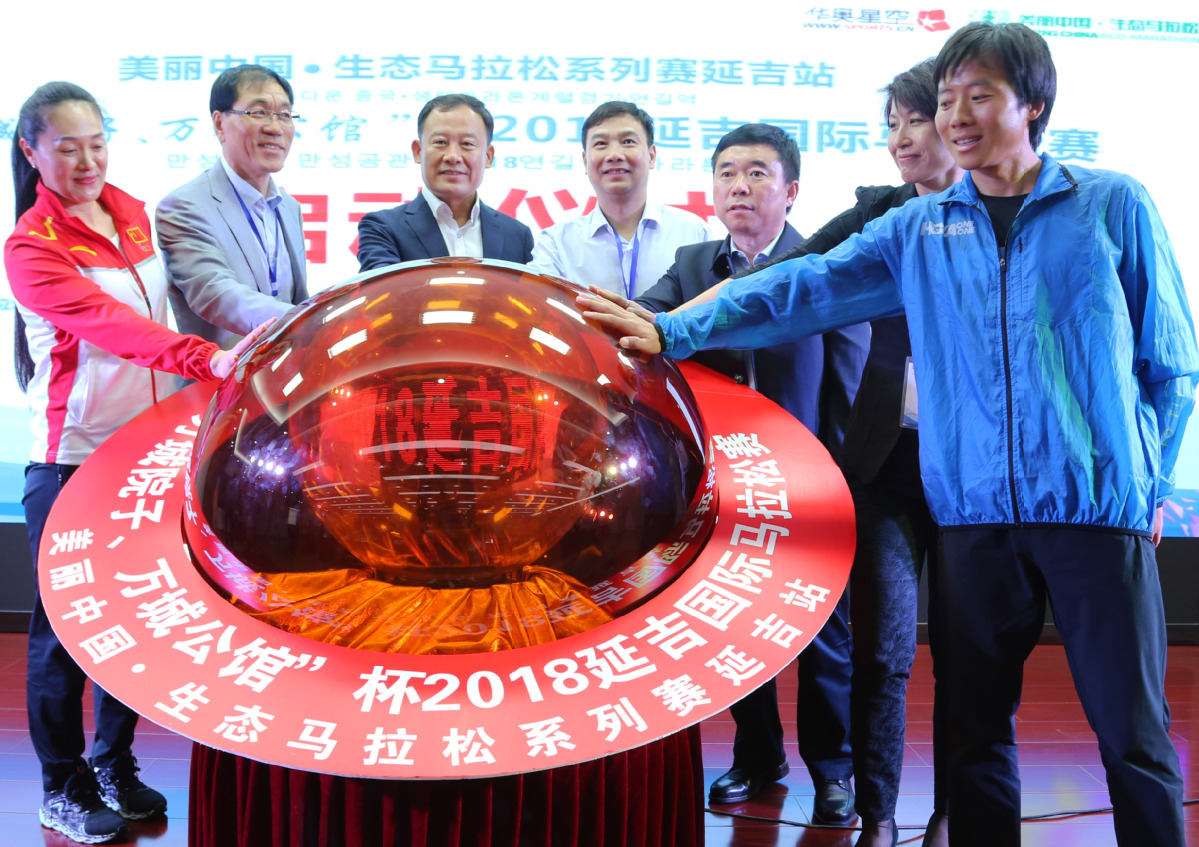 Yanji city announced its marathon leg would join the national campaign "Beautiful China, Ecological Marathon" in Beijing on Friday.
Yanji, capital city of Yanbian Korean autonomous prefecture and located in Northeast China's Jilin province, is home to 300,000 ethnic Koreans. The prefecture is the country's largest Korean community and the one of the nation's major timber and traditional Chinese medicine producing area.
With a marathon, half-marathon and five-kilometer mini-marathon, the running route will tour Korean folk culture and prehistoric elements. Dinosaur fossils were discovered at the city's Longshan Mountain in 2016 and Yanji is planning to build the nation's top dinosaur theme park.
Organizers will issue a special award for father runners, as the run falls on June 17, Father's Day. The three-day Dragon Boast Festival national holiday from June 16 will also give a boost to local tourism.
As the city lies on the border with the Democratic People's Republic of Korea and Russia, the run will attract some international participants. The city also boasts a large soccer and skiing population.
Sun Yingjie, China's world half-marathon champion and three-time Beijing Marathon champion, and Yun Yanqiao, China's first marathon winner in the non-professional group at the 2017 National Games, will serve as ambassadors of the run.