Making a fashion statement with the humble T-shirt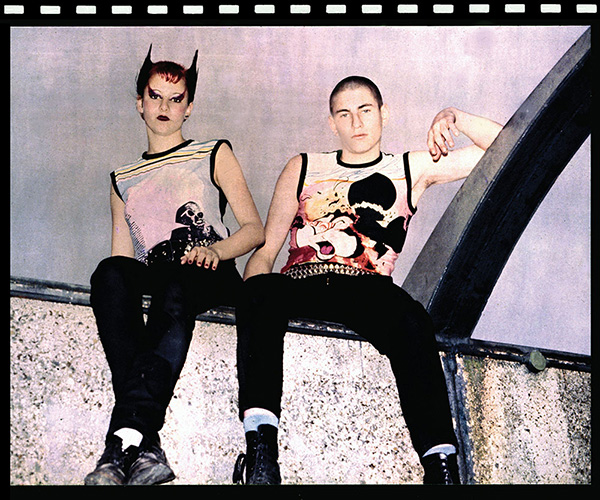 From bold protest slogans to wearable tech, the humble T-shirt has gone through numerous incarnations, but one thing's for certain: it's never gone out of style.
Though it might seem to be the ultimate manifestation of 20th-century American mass consumerism or British punk protest culture, the T-shirt is much more than that. The ongoing London exhibition T-Shirt: Cult, Culture, Subversion at the Fashion and Textile Museum celebrates this historic, ubiquitous and universal garment.
Decorated T-shaped tunics date back as far as the 5th century CE and screen-printing was documented during China's Song Dynasty (960-1279 CE). In the modern era, the garment's precursor was established in 1913 by the US Navy, whose regulation uniform kit included a lightweight short-sleeved white-cotton undervest. The first known literary usage came in 1920, when famed American writer F Scott Fitzgerald referenced the word "T-shirt" in his debut novel This Side of Paradise. That same year, the word was officially added to Webster's Dictionary.
Today's iconic screen-printed T-shirts came into full swing in the UK during the 1960s and '70s – some prominent examples include the government's "We Don't Smoke" in 1969 and the Rolling Stones' "Tongue and Lips" by John Pasche the following year. In 1971, punk pioneers Vivienne Westwood and Malcolm McLaren opened their legendary Let it Rock shop, which sold rock 'n' roll memorabilia and slogan-adorned T-shirts.