US ought to use reason to settle trade disputes
By Sikhumbuzo Zondi | China Daily | Updated: 2018-05-15 07:12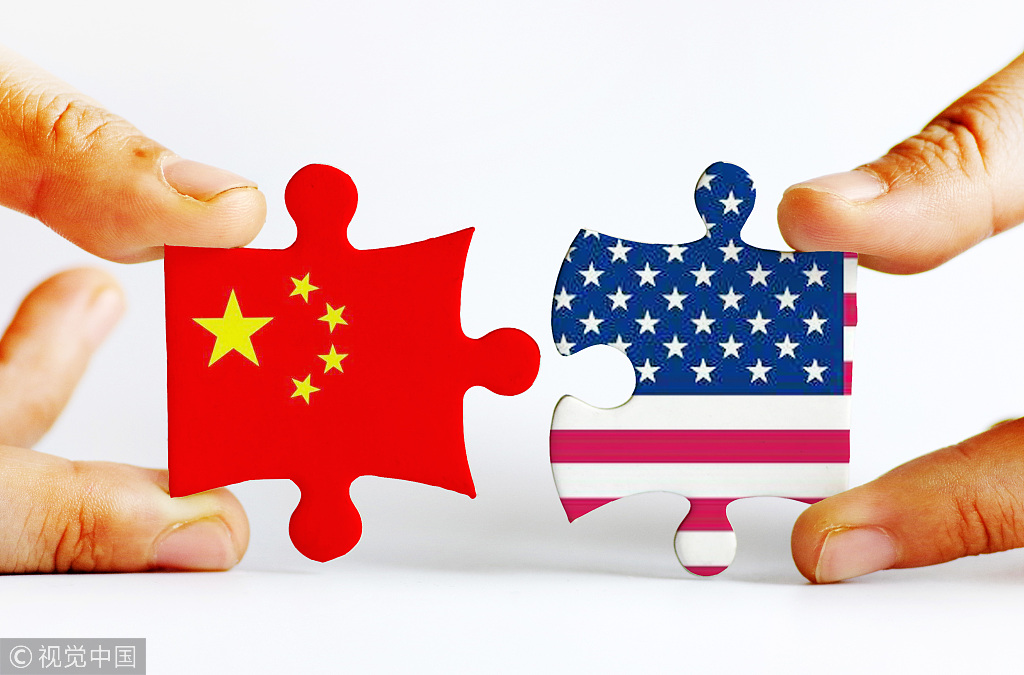 A trade war between the United States and China will also hurt Africa, because it will undermine growth not only in those two countries, but also in Africa as an emerging market, where Washington and Beijing both are competing for trade and investment.
In response to the US threat to impose tariffs on Chinese products, China has said it would do the same for US goods. This put pressure on manufacturing companies' shares, causing global stock markets to dip briefly. If the trade row escalates, Africa's economic growth would suffer, as a slowdown in the world economy due to a trade dispute will also harm African countries.
African economies are immensely reliant on a growing global economy, which in turn helps developing and developed countries to import more African resources. African economies, especially those that are big exporters of raw materials, have already experienced a slowdown due to the slowing growth of China, the largest importer of African commodities.
US President Donald Trump's moves suggest a return to the strategy Washington followed immediately after the end of World War II, which prioritizes unilateralism over dialogue and multilateralism. According to such a structural approach to international engagement, states act only in self-interest, ignoring or neglecting win-win cooperation.
Trump's threat to impose tariffs on Chinese imports is driven by a strategy that apparently is aimed at returning the US economy to its "days of glory". Since coming to power, Trump has signed a presidential memorandum targeting "China's economic aggression", accusing Beijing of "stealing" US technology secrets and forcing US companies to transfer their intellectual property in exchange for doing business in China. Trump's policy asserts that the structural distribution of capabilities limits cooperation among states because of fears of relative gains made by other states, and the possibility of dependence on other states.
That's why many suspect Trump's move to impose tariffs on Chinese imports is motivated by his belief that the US is faced with the largest trade deficit of any country as a result of Beijing's trade policies and actions.
This comes after an investigation late last year by the US Trade Representative claimed Chinese enterprises have been buying US companies to get access to their intellectual property and technologies.
Trump also believes China's policies and actions are responsible for the US' "massive" trade deficit, which has resulted in the "loss of many American jobs".
However, the Trump administration has said it is open to discuss the additional US tariffs to be imposed on Chinese goods.
With China strongly denying all the US accusations, the global economic community expects Beijing to respond by, among other things, reducing imports from US farmers and other producers. This could hurt the US and Chinese economies, as well as the global economy.
And if the US indeed imposes the tariffs on Chinese goods, it would have serious consequences for global growth. This is because the European Union, too, has threatened to impose tariffs on some US products in response to Trump's earlier announcement of tariffs on steel and aluminium imports, which even Canada, one of the US' closest allies, has said are unacceptable.
A trade war, especially between such economic powers as the US and China, would cause chaos in the world markets. Moreover, although Trump's tariffs are targeted at Chinese imports, US consumers would also have to bear the brunt of a trade war, by paying higher prices for daily necessities.
And US farmers, a political support base for Trump, could suffer huge losses as China is the largest market for US agricultural produce such as soybean, especially because there is speculation that Beijing could start importing such products from Brazil and Argentina.
All in all, since the US and China are the two largest economies of the world, their trade relations influence global trade and financial regimes to a great extent. Therefore, let us hope better sense prevails over Trump, and the US sees its economic problems from the right perspective.
The author is a research assistant at the Pretoria-based Institute for Global Dialogue, the University of South Africa.