Chinese president meets BFA Chairman Ban Ki-moon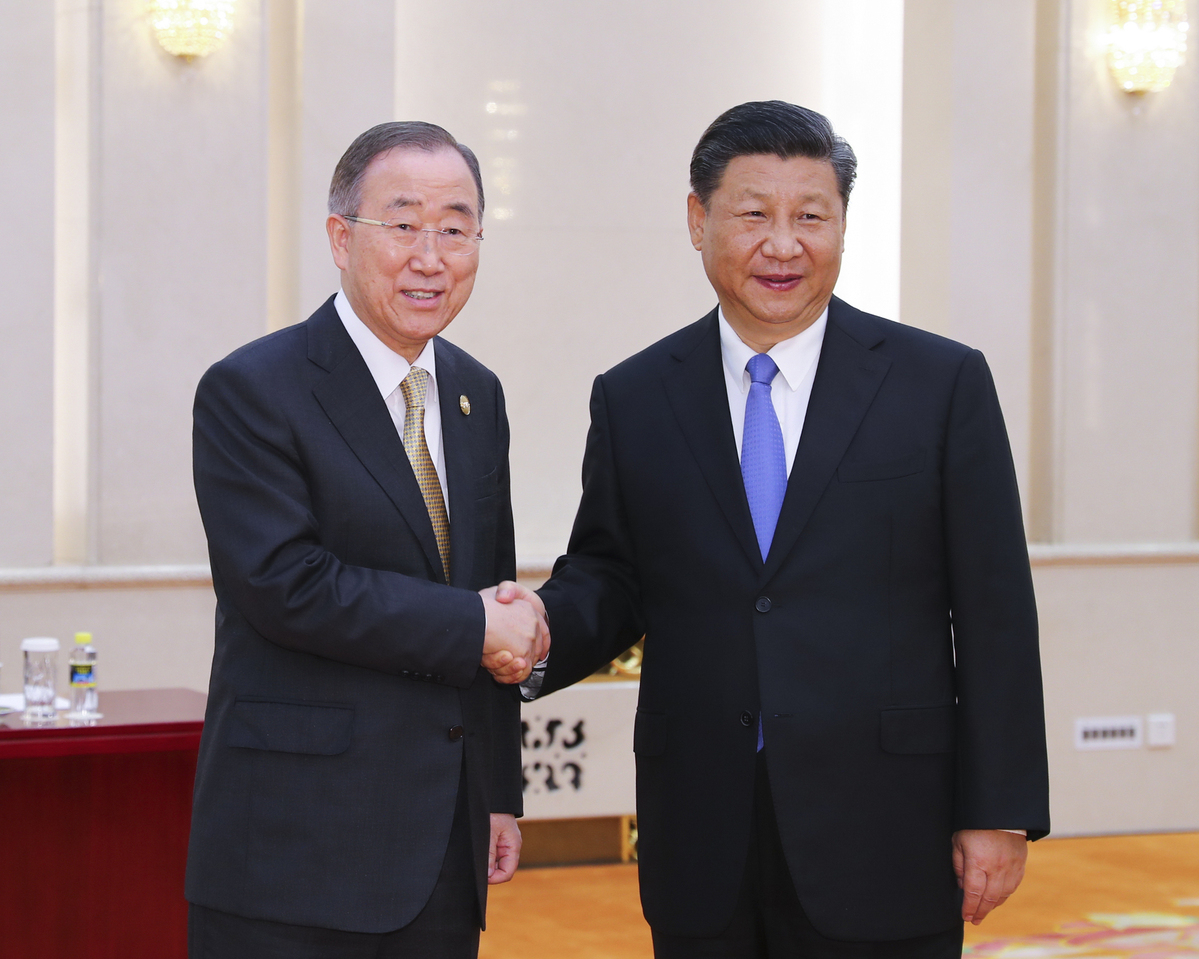 BEIJING - Chinese President Xi Jinping met with Chairman of the Boao Forum for Asia (BFA) Ban Ki-moon on Tuesday, hoping that the forum would provide new methods for solving development issues and improving economic governance.
As the host country, China will support the work of the Board of Directors of the BFA, and back the forum to continue increasing its influence, Xi said.
"The BFA, established at the beginning of this century, reflects the aspiration of Asian nations to pursue strength through unity, jointly meet challenges and increase the influence of Asia," Xi said.
"The mission and purpose of the forum is to promote economic integration in Asia, boost exchanges and cooperation between regional countries and the world, to achieve mutual benefits and win-win results," he said.
The establishment and development of the BFA coincided with China's reform and opening-up process, Xi said.
The president said he hoped that the forum would advance with the times, focus on Asia and emerging market economies, and pay attention to major development issues in the world.
He said he expected that the forum could provide new ideas, new thinkings and new methods for solving development issues, improving economic governance and realizing sustainable development.
The BFA should play an active role in promoting the common development and prosperity of China and the world, Xi said.
"As unstable and uncertain factors are increasing and new problems and challenges are emerging one after another, Asian countries and the international community need to make right choices between opening-up and isolation, innovation and conservatism, win-win results and zero-sum games," he said.