US cannot shrug off its role in Palestinian deaths: China Daily editorial
chinadaily.com.cn | Updated: 2018-05-15 22:16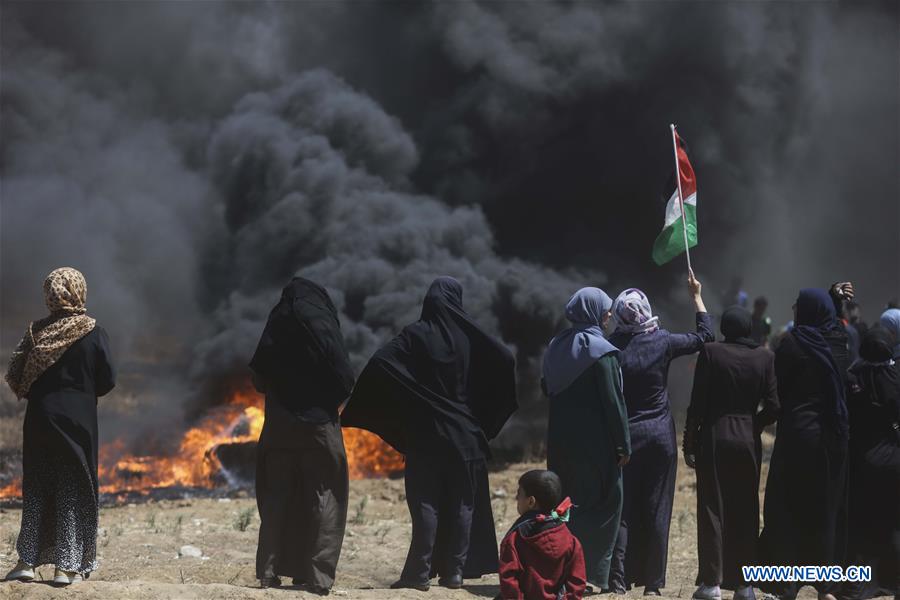 The plight of Palestinians once again attracted the world's attention on Monday, but at a cost.
While cheering Israelis and Americans celebrated the opening of the US embassy in Jerusalem, 50 miles away along the Gaza border there were Palestinian protests that sparked the deadliest day of cross-border violence since the 2014 Gaza War.
Israeli forces reportedly killed 59 Palestinians. And more than 2,200 Palestinians were also injured by gunfire or tear gas.
The Israeli tactic of using live fire against the protesters has sparked worldwide condemnation.
However, the White House response to the deaths of dozens of Palestinians at the hands of Israeli troops was to call the deaths "tragic" and lay the blame on Hamas, which had called for the protests.
The escalation of tensions was sparked by US President Donald Trump's decision weeks ago to recognize Jerusalem as the capital of Israel and relocate the embassy from Tel Aviv. A move that has only served to pour oil on the fire of the Israeli-Palestinian conflict.
Yet Trump seems proud of his mishandling of the most sensitive issue in the Israel-Palestine conflict, tweeting on the inauguration of the Jerusalem embassy — "A great day for Israel!"
And indeed it was, for it showed the US has discarded any pretense that it is playing the role of impartial mediator.
Trump's signal that the US is backing Israel and his withdrawal from the Iran nuclear deal have raised concerns that Israel and Iran are moving closer to war. On Thursday, the Israeli military said Iranian forces in Syria had fired rockets at its positions in the Golan Heights and it had responded with extensive strikes.
With the US' actions aggravating the turmoil in the Middle East and risking the Israeli-Palestinian peace process going up in smoke, the international community should not sit idly by and do nothing.
China has already called for an end to the violence against civilians, and urged the international community to make coordinated efforts to support relevant UN resolutions.
These set out a two-state solution, with the establishment of a Palestinian state alongside Israel with East Jerusalem as its capital.
That is the only way to ensure permanent peace between Israel and the Palestinians. The US should accept that fact.