Putting best foot forward: Mobile payments boost couple's shoe business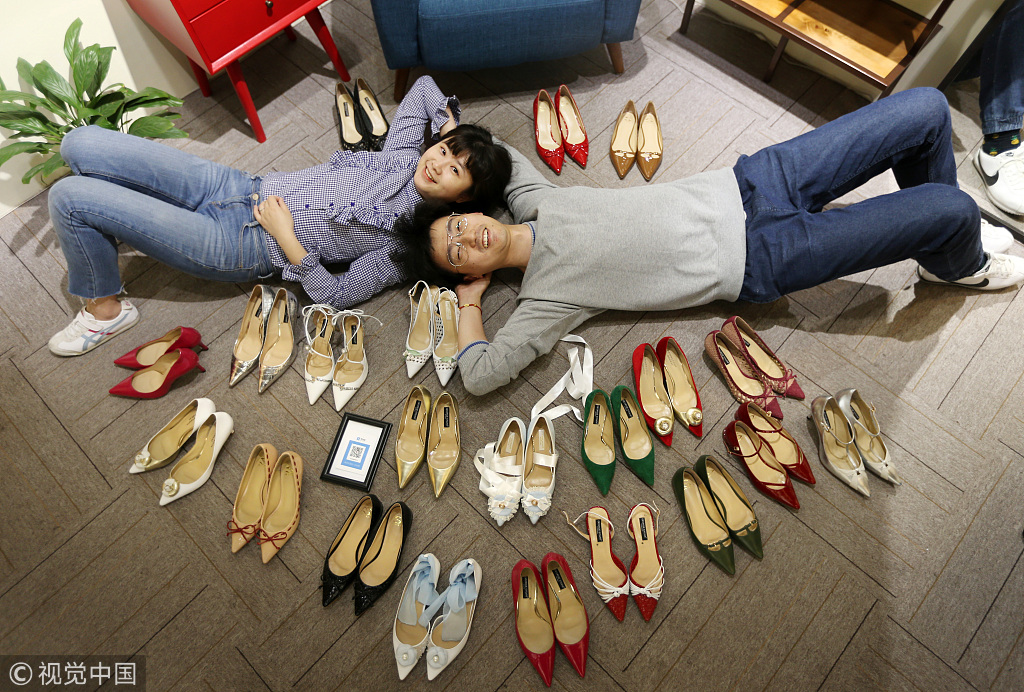 A couple in Chengdu, Southwest China's Sichuan province, records surge in shoe business thanks to increase in mobile payments.
Wang Xingyue and Long Qian, born in 1980s, quit their stable jobs to make their dream come true around 2014, and launched a business of custom-tailored shoes designed by themselves.
They insisted on originality and were inspired by life. In their workshop, each pair of shoes has its unique name, such as Wave, Sunglow, and Queen, revealing different stories behind the shoes.
With mobile payments increasing in the country, running the business has become more convenient for the Chengdu couple as they can buy raw materials from a supplier in South China's Guangdong without having to go to bank and transferring the money.
With all online and offline orders using mobile payment, customers nowadays are more willing to buy their favorite shoes on credit, said Long Qian.