Soybean tariff could hit Iowa hardest
By Ai Heiping in New York | China Daily USA | Updated: 2018-05-16 17:08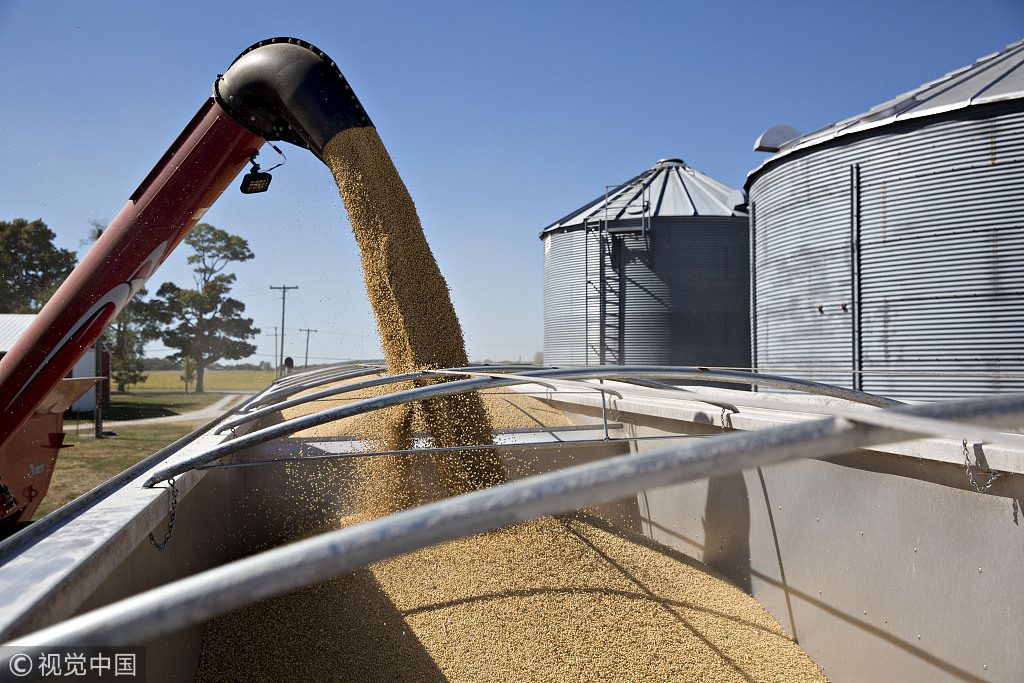 Iowa isn't the largest US soybean grower, but a new report says that the state where the current US ambassador to China served as governor would be hit the hardest by China's proposed tariffs on soybeans.
And Ambassador Terry Branstad said on Tuesday that the US and China are still not close to resolving trade frictions that threaten soybeans as well as other US agricultural products, from beef to sorghum. Speaking at a conference in Tokyo, he said the two sides are "still very far apart".
The analysis by Moody's Investors Service noted that Iowa exported nearly $2 billion of soybeans to China in 2016, which is about 4 percent of the state's economy, the largest exposure of any state in the nation.
"I say with a lot of confidence that it's not going to be good for state revenues. But I can't say how bad it's going to be," said Marcia Van Wagner, the Moody's vice-president and senior credit officer. "It will have a depressing effect on agriculture."
Iowa's farm income has fallen about 74 percent over the past five years to $2.5 billion in 2016.
"The state has grappled with overly optimistic revenue forecasts, draws on its rainy-day fund and midyear budget adjustments, including $35 million in cuts implemented this spring," the credit rating agency said.
China is the largest buyer of US soybeans, purchasing $14 billion of the commodity last year.
The country has proposed 25 percent tariffs on $50 billion of US products, in response to President Donald Trump's proposed tariffs on Chinese steel, aluminum and electronics, among other products.
"The United States and China are the two biggest economies in the world. The more we can work things out, the better it's going to be not just for the US and China, but for the entire world economy," he said.
The American Soybean Association (ASA) recently submitted comments on the Section 301 tariffs to the United States Trade Representative (USTR) during its 30-day open comment period.