UN chief throws weight behind EU to salvage Iran nuclear deal
Xinhua | Updated: 2018-05-16 22:46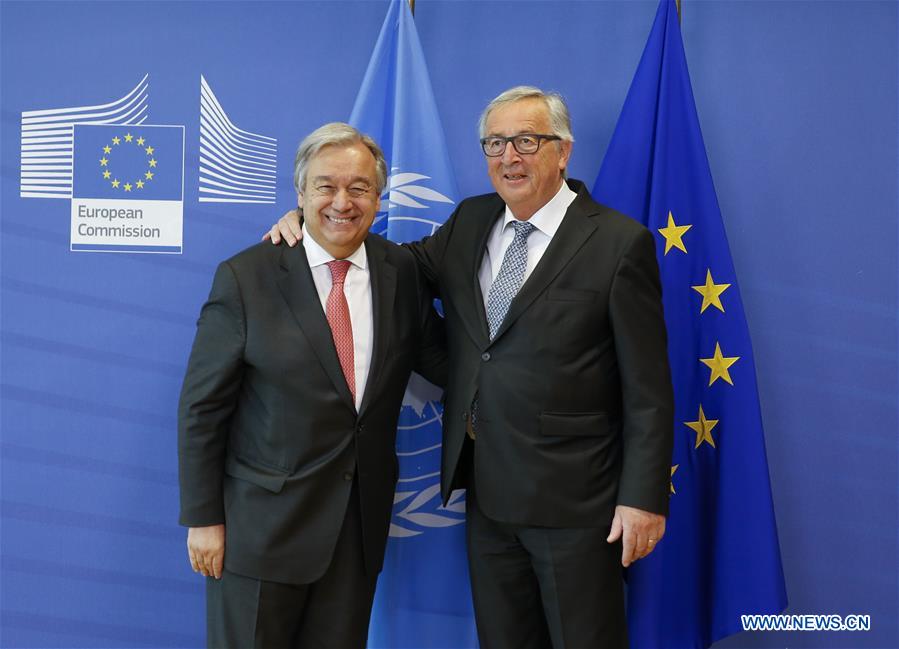 BRUSSELS - The United Nations Secretary-General Antonio Guterres on Wednesday threw his weight behind the European Union (EU) in salvaging the landmark Iran nuclear deal.
"We fully support the efforts the European Union is making in order to rescue the Joint Comprehensive Plan of Action (JCPOA)," Guterres told a joint press conference with European Commission President Jean-Claude Juncker here.
U.S. President Donald Trump declared on May 8 in a televised speech that the United States would withdraw from the deal. It was signed in July 2015 by Iran and the five permanent members of the United Nations Security Council -- Britain, China, France, Russia and the United States -- plus the European Union (EU) and Germany.
Trump claimed that the deal failed to prevent Iran from developing nuclear weapons or from supporting terrorism in the region.