People in Scotland happiest in Britain: survey
Xinhua | Updated: 2018-05-17 23:15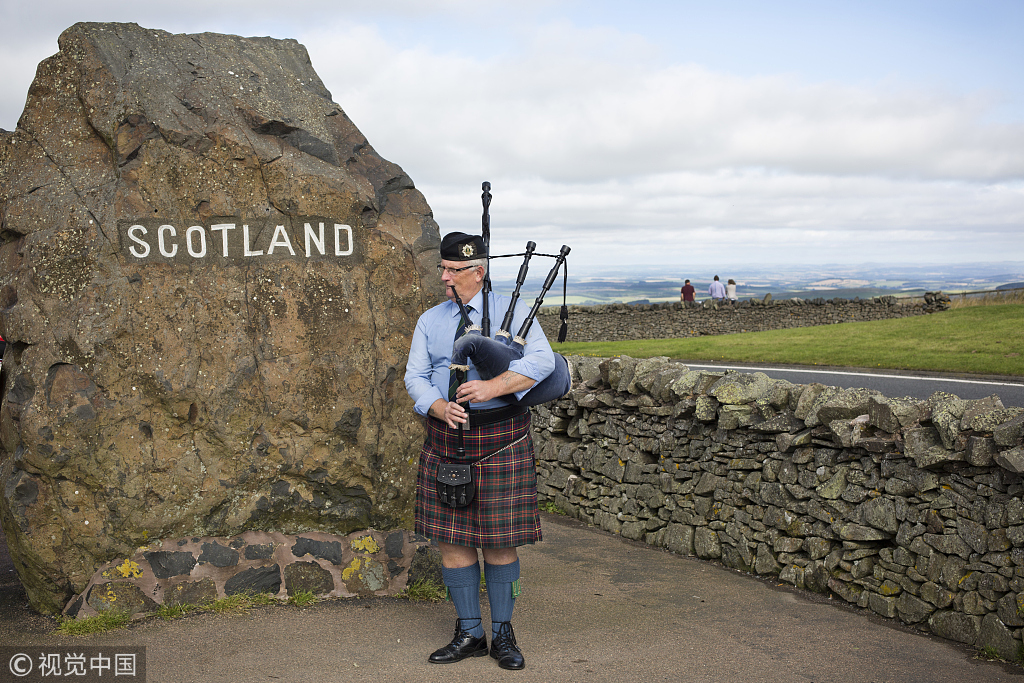 LONDON - Scotland on Thursday emerged as the happiest part of Britain in an annual survey of well-being.
The Office for National Statistics (ONS) said ratings for life satisfaction, feeling worthwhile and happiness all increased in Scotland in 2017 compared to the previous year.
Since ONS began reporting the data in 2012, all four parts of Britain have seen an improvement in their mean ratings of life satisfaction, worthwhile and happiness.
England and Northern Ireland have also seen a drop in their average ratings of self-reported anxiety over this period.
In 2017, a larger proportion of people in Wales reported low levels of life satisfaction, worthwhile and happiness compared to the British average, the study revealed.
Statistician Silvia Manclossi, who is head of the ONS Quality of Life Team, said: "An important aspect of our work is to shed light on inequalities in society to better support who is struggling in different aspects of life. Over this period we have seen Scotland driving improvements in personal well-being in the UK."
The ONS said the figures for personal well-being show how people rate their lives, in terms of their sense of overall life satisfaction, sense that what they are doing is worthwhile and how happy they feel, as well as how anxious they are.