William, May lead tributes to victims of Manchester terror bomb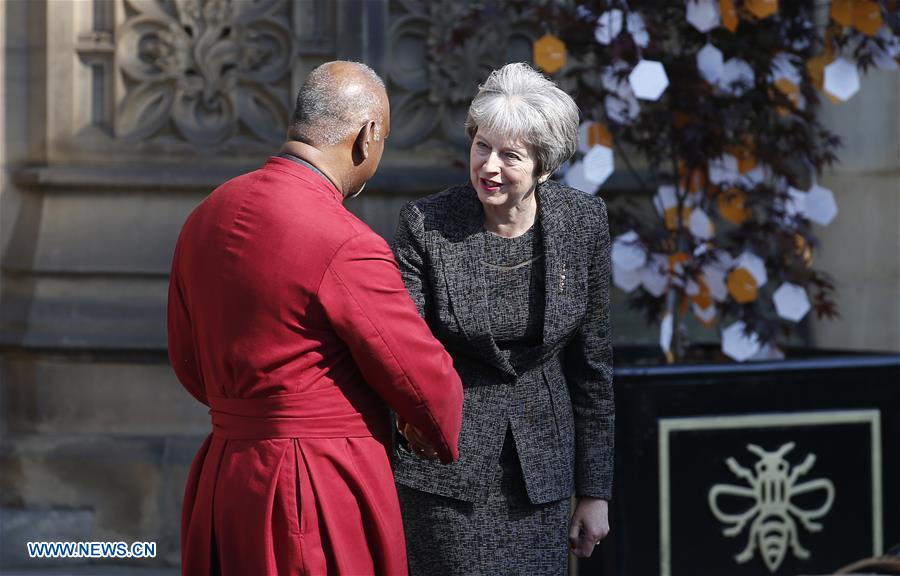 LONDON -- Prince William the Duke of Cambridge and British Prime Minister Theresa May joined thousands of people who gathered in Manchester Tuesday on the first anniversary of a terror attack in the city which left 22 people dead.
The Prince and May were among the congregation at a packed Manchester Cathedral where a special service was held to remember the victims of what was one of worst bomb attacks on the British mainland since World War II.
Colored candles, one for each of the victims aged eight to 51, flickered serenely on the altar during a multi-faith service which was also attended by Labor leader Jeremy Corbyn, Liberal Democrat leader Vince Cable and the First Minister of Scotland Nicola Sturgeon. One of the readings was given by Prince William.
A choir sang the song "Somewhere over the Rainbow", and the Dean of Manchester Rogers Govender said lives had been lost and lives had been changed forever by the attack.