Evergrande chief orders clearout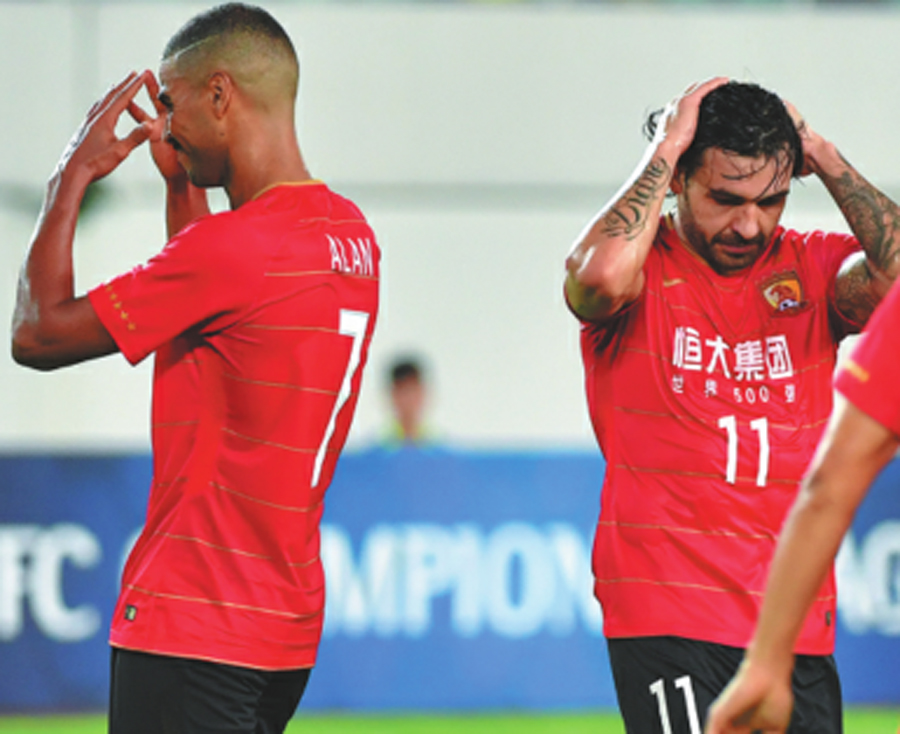 Guangzhou Evergrande owner Xu Jiayin has vowed to axe the team's under-performing foreign stars and ordered management to impose a new military-like, closed-door regime at the club.
A third of the way through the season, the seven-time reigning CSL champion is languishing in fifth place in the standings, five points off leader Shanghai SIPG, and has also been knocked out of the Asian Champions League and Chinese FA Cup.
Xu, a real estate tycoon, has decided enough is enough, telling management to "adjust" foreign imports that include Brazilian pair Ricardo Goulart and Alan, and warning older domestic players are in danger of the chop too.
Xu did not specify if he intends to sell the out-of-favor players during the transfer window, which opens on June 18.
The CSL is currently on a two-month recess for the World Cup but will resume on July 17.
Upon completion of their hiatus, Evergrande's first-team players will train with the reserves, after which their suitability for CSL action will be determined by a three-day examination. Those who fail that exam will remain reserves.
Fabio Cannavaro's position as head coach, though, is not thought be immediately under threat.
After losing its AFC Champions League quarterfinal to Cannavaro's former side Tianjin Quanjian on May 15, the sense of crisis around the club worsened when Evergrande crashed 2-0 to Beijing Renhe in the CSL last weekend.
"It was very difficult to maintain momentum in each game, given that the team had won lots of championships in the past several seasons," said Italian Cannavaro, who succeeded Luiz Felipe Scolari in the offseason.
"Our players sometimes lost their sense of hunger to win games. I thought it was going to be difficult at the beginning of the season, but I didn't think it would be this hard."
Cannavaro, meanwhile, has called for reinforcements.
"We need to not only adjust the squad during the mid-season period, but improve players' sense of hunger of winning games," said the 44-year-old.
Xie Liang, a veteran commentator with Radio Guangdong, believes Xu's kneejerk reaction to the crisis is not what the Cantonese club needs.
"Losing games, after the club's domination in the CSL for several years, is very common-given it is an aging squad," said Xie.
"Only through playing more games by young players can the squad become stronger in the long term."