Still a long way to go to eliminate prejudice toward people with HIV
China Daily | Updated: 2018-05-24 07:24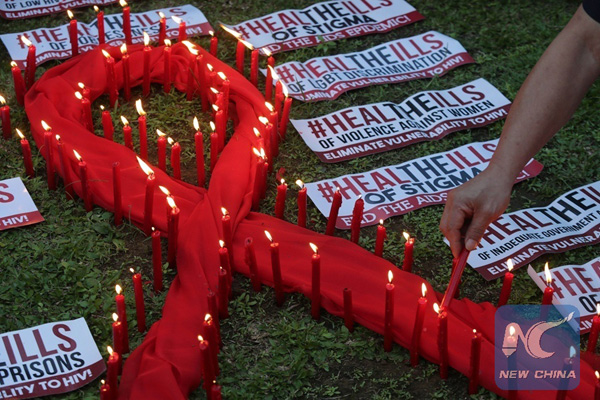 In a labor dispute case mediated by a local court in Neijiang, Sichuan province, an employee with HIV obtained a two-year labor contract from a company, which had fired him after learning of his condition. China Youth Daily comments:
It was right of the man to use legal means to resolve the dispute. But the question is what else could he do apart from taking legal action. While in similar cases in the past, despite winning their cases some people have still lost their jobs.
Which exposes on the one hand how hard it is for such people to defend their legal rights and interests, and on the other how entrenched the discrimination against those with HIV is in society.
Although the Law on Prevention and Control of Infectious Diseases and the Regulations on AIDS Prevention and Treatment both stipulate the lawful rights and interests in education, employment, medical care and the other social activities for people with HIV, the clauses are mostly of principle, and lack details for practical implementation.
There are also obvious institutional loopholes to ensure the job security of workers with HIV, who in most cases only have two options when confronted by employment discrimination-keeping silent or launching a lawsuit; most choose to keep quiet in the hope their condition will not become widely known.
Admittedly, the government and social organizations have made unremitting efforts to raise awareness of the virus, and the legal rights and interests of those with HIV. Despite this, the stigmatization of those people with HIV and discrimination toward them still persist.
The legislature and government should waste no time in strengthening the laws and regulations to deter discrimination, and guarantee people with HIV their right to work and other legal rights.