China-Germany ties at a glance
chinadaily.com.cn | Updated: 2018-05-24 09:49
German Chancellor Angela Merkel starts her two-day official visit to China today at the invitation of Chinese Premier Li Keqiang.
This is Merkel's first visit to China after her re-election and the 11th as chancellor.
As bilateral ties have developed well in recent years, let's take a look at some highlights of high-level exchanges, pragmatic cooperation and people-to-people exchanges.
Political ties
Bilateral high-level visits
The diplomatic relations between China and Germany were established in October 1972, and the ties have been enhanced by frequent exchanges of high-level visits.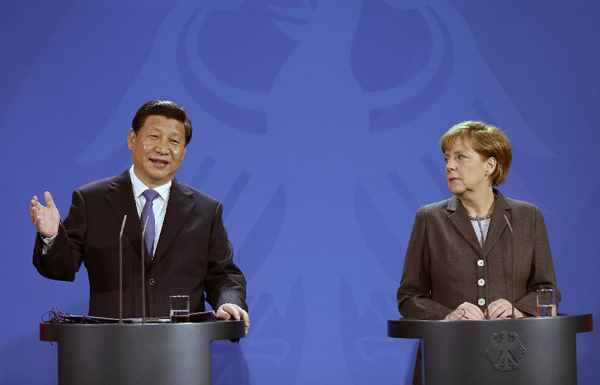 During President Xi Jinping's first visit to Germany from March 28 to 30 in 2014, he and Merkel agreed on a comprehensive strategic partnership, pointing the direction for the development of bilateral ties in a new era. The two sides have established inter-governmental consultation as well as more than 70 other dialogue and cooperation mechanisms at various levels.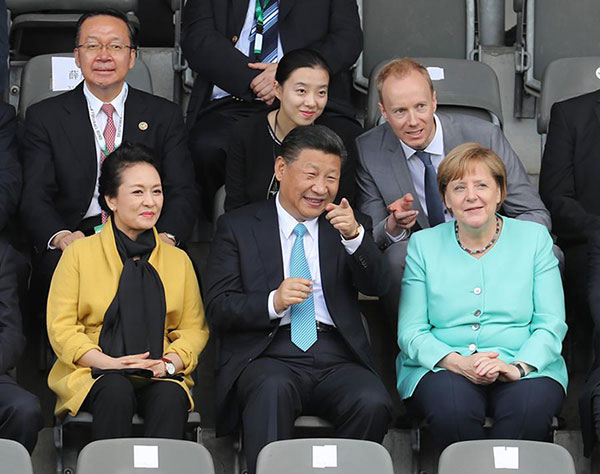 From July 4 to 8 in 2017, President Xi Jinping paid his second state visit to Germany and attended the annual summit of the Group of Twenty major economies in Hamburg, sending a strong message to the world that both sides are committed to enhancing political trust and facilitating free trade and economic globalization.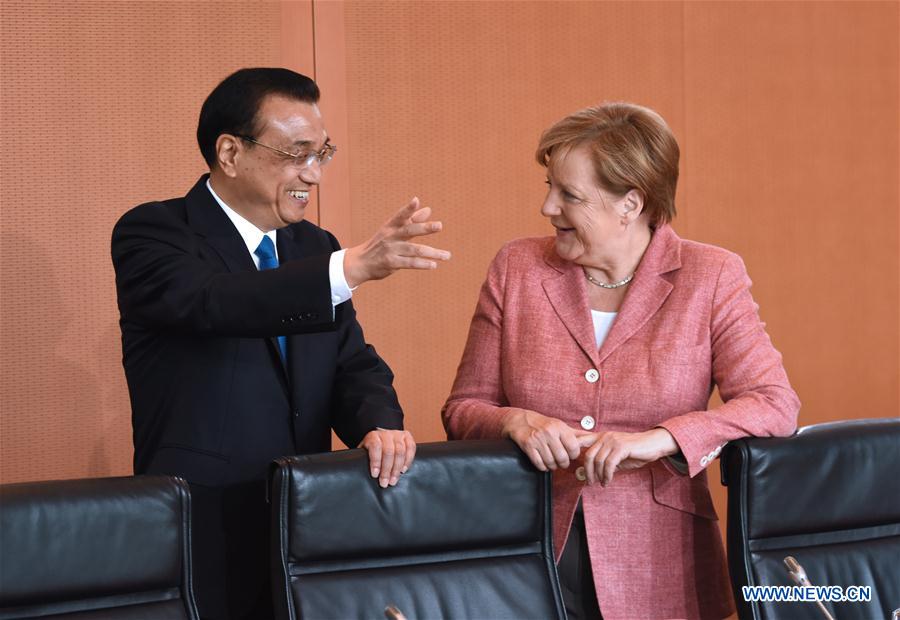 Premier Li Keqiang has paid three official visits to Germany as the two countries have agreed on regular political dialogue and intergovernmental consultations since 2004.
Li, in his third visit to Germany as premier, said Beijing and Berlin should further promote liberalization and facilitation of trade, and deepen cooperation in areas such as manufacturing, energy, aviation and innovation to better synergize Made in China 2025 plan with the German Industry 4.0 initiative during the annual meeting of heads of the Chinese and German governments on May 31, 2017.