Shared commitment to uphold multilateralism: China Daily editorial
chinadaily.com.cn | Updated: 2018-05-24 22:07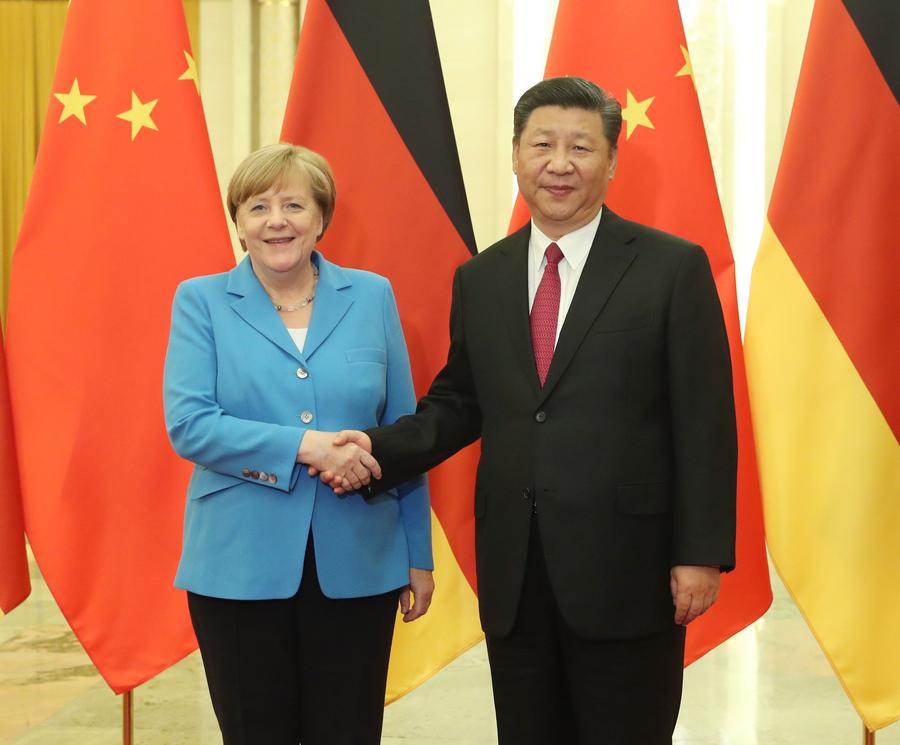 As President Xi Jinping said on a visit to Germany last year, the development of China-Germany ties is "a story of success". And Angela Merkel's ongoing visit to China, her 11th as the German chancellor, once again highlighted that; showing that her country's relations with China stand out among those of Western countries.
While meeting Premier Li Keqiang in Beijing on Thursday, she suggested it was because the two sides have established confidence in their relations so that difficult questions can be raised.
And there have been tough questions raised over the years, on both sides. However, high-level exchange visits and dialogue mechanisms covering important areas in bilateral ties, including finance, security, people-to-people exchanges and diplomacy, have enabled the two sides to safely navigate the potential pitfalls and expand their common ground.
And in the face of the unilateralist advantages pursued by the US administration, which has been busy scrapping one multilateral international agreement after another, China and Germany are strengthening their close coordination.
On Thursday, Li and Merkel reaffirmed both countries are committed to upholding the Iran nuclear deal and free trade, both of which have been threatened by the actions of the United States.
Later, Merkel met with President Xi, and he said the G20 framework had already proved their cooperation was productive. He said the two countries should expand the breadth and depth of their cooperation, shoulder their responsibilities as major countries and set a good example for international cooperation, and work together to advance multilateralism and global governance.
He also urged Germany to be a leading force in strengthening China's relations with the European Union so that together China and the EU can speak with a clear, predictable and encouraging voice in international affairs. This would help inject greater confidence in multilateralism.
On Friday, Merkel travels to Shenzhen in South China, which has become the technology powerhouse of the country. Taking advantage of China's new round of opening-up to strengthen their cooperation in science and technology and innovation would not only make the cake bigger for themselves but also others, as the benefits would be felt all along the global production and trade chains.
By highlighting their shared commitment to multilateralism, the two countries have set a good example for the international community.