Contacts should continue even if summit cancelled: China Daily editorial
China Daily | Updated: 2018-05-25 06:58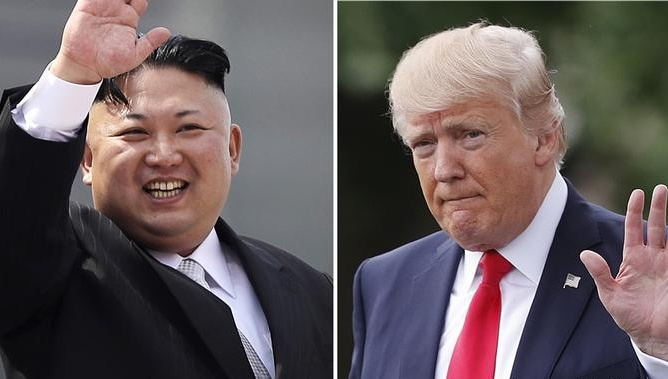 The summit in Singapore between US President Donald Trump and Democratic People's Republic of Korea leader Kim Jong-un may or may not be taking place on June 12 as planned.
Trump informed Kim in a letter on Thursday that he was canceling the meeting because of the DPRK's recent "hostility".
"Sadly, based on the tremendous anger and open hostility displayed in your most recent statement, I feel it is inappropriate, at this time, to have this long-planned meeting," Trump wrote in his letter, which was released by the White House.
The anger shown by the DPRK that Trump cited as the reason for the meeting being called off is understandable. The DPRK called US Vice-President Mike Pence "ignorant and stupid" after he said the country could "end like Libya". The second time Pyongyang was threatened with this fate ahead of the meeting after Trump's National Security Advisor John Bolton also spoke of that possibility.
Since the Libyan leader Muammar Gadhafi was killed by US-backed rebels eight years after he gave up his nuclear weapons program, such comments are bound to spook Pyongyang, as no doubt intended.
Trump also spoke of the United States' "massive and powerful" nuclear capabilities in his letter, saying he hoped they would never "have to be used". All of which has served to highlight the existential threat that prompted Pyongyang to pursue nuclear weapons in the first place. A threat that has been ratcheted up despite Trump saying on Tuesday that "He (Kim) will be safe. He will be happy. His country will be rich".
With its cheeky invitation for Kim to "call or write" to set up a meeting, the letter did not slam the door shut on talks. Something he stressed later saying it required "concrete steps" from the DPRK. It is worth bearing in mind that despite the letter's grandstanding, Trump said on Tuesday, in a meet-the-media with Republic of Korea President Moon Jae-in, that they were working on something with the DPRK. Something that might not work out for June 12, but "that doesn't mean it won't work out over a period of time".
An end to hostilities and denuclearization of the Korean Peninsula are the goals that many countries have been working for in the past decades. Which is true of China, whatever, Trump might suggest to the contrary. It has urged the DPRK and the US to hold firm their commitment to dialogue in order to move relations forward.
After 65 years some maneuvering is to be expected, but all parties need to keep in contact and work toward the same goals.