Redgrave takes the helm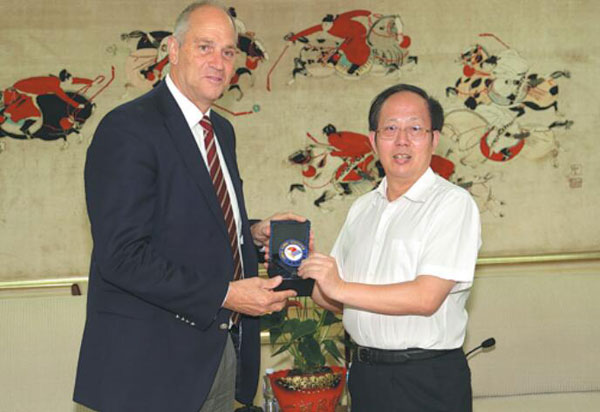 Five-time Olympic champion Sir Steve Redgrave has been appointed high-level performance director for China's national rowing team.
The Briton was welcomed to his new role in Beijing on Monday by Liu Aijie, chairman of the Chinese Rowing Association, who said he was looking forward to future improvements in the standard of Chinese rowing under Redgrave's stewardship.
Redgrave will have full responsibility for the Chinese national team's training program and will also be tasked with implementing a youth development program and a training system for coaches.
The 56-year-old is widely considered one of the greatest rowers in history, winning gold medals in five consecutive Olympic Games and nine World Championships.
Redgrave retired from competitive rowing after winning gold at the 2000 Sydney Olympics to become a high-level sports performance expert in England.
During bidding for the 2012 London Games, he was actively involved in UK Sports' youth development plan, and had the honor of carrying the Olympic torch into the stadium during the Games' opening ceremony.
China's only Olympic rowing gold medal came in women's sculls at the Beijing Games in 2008.
Redgrave's appointment comes after the Chinese Rowing Association last year publicly stated its goal to win at least two gold medals at the Tokyo Olympics in 2020.
Xinhua