From the heart: Favorite poems for Children's Day
On this year's International Children's Day, China Daily app invited 7 children from 5 countries and regions to share their favorite poems with us. From TV star to sons and daughters of diplomats and CEOs, they may speak different languages, have different experiences, hobbies and aspirations. But there is one thing that binds them together: their goal to lead an exciting life.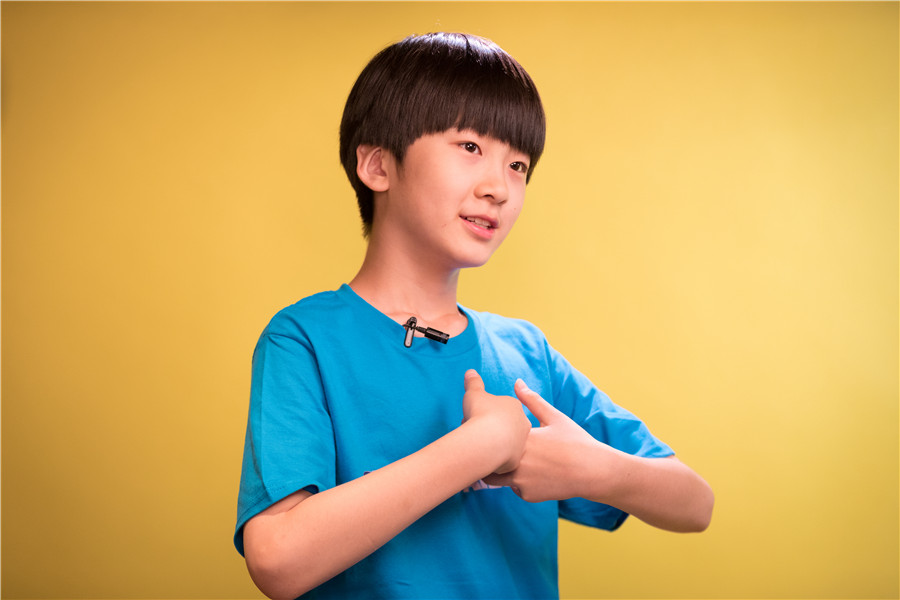 Zhang Yuexuan, 10, son of TV star Zhang Liang
His pet name Tiantian became a household name when he joined his father in the famous TV reality show Dad, Where Are We Going? which hit the screens in 2013. He recited the poem I'm Nobody! Who Are you? Zhang said he agreed with the poet Emily Dickson that it was better to be "nobody" than "somebody."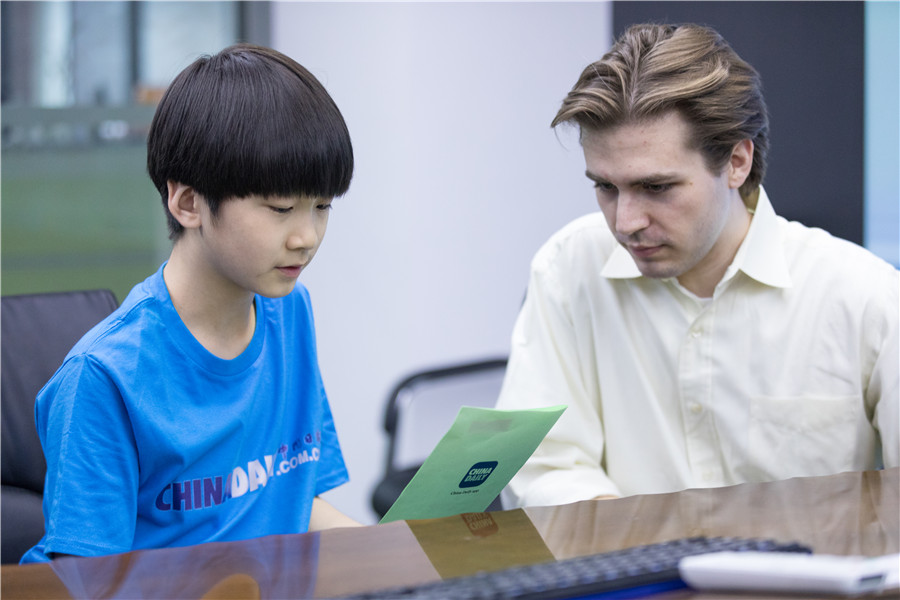 Though the early fame brought him growing pains, he is vivacious, always wearing a big smile. He likes physics and studied the Newton's laws of motion by himself and tells us jokes made based on his knowledge of physics.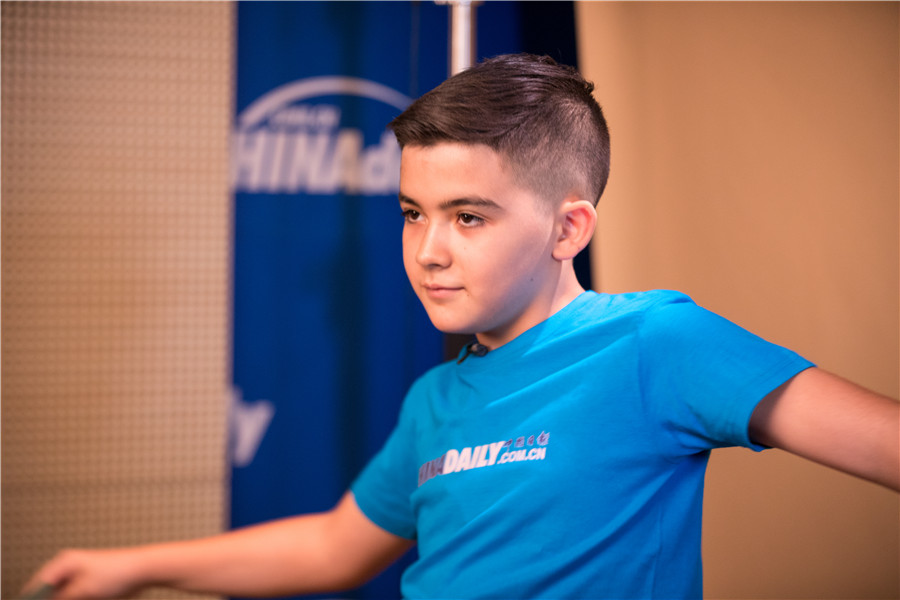 Martín Serrano, 11, son of Carlos Larrea, ambassador of Ecuador to China
The Ecuadorian boy recently arrived in China with his parents two weeks ago. He recited the short poem Rain, Rain Go Away. He doesn't like rainy days because he loves outdoors sports. He particularly likes bike-riding and horseback riding. He enjoys reading both fantasy and history. As a son of a diplomat, he travels a lot with his parents - he has been to more than 15 countries - but he loves it. He hopes to be a pilot in the future. For his mother, parenting is to teach "children to be happy, to be the way they are and to be proud of their family."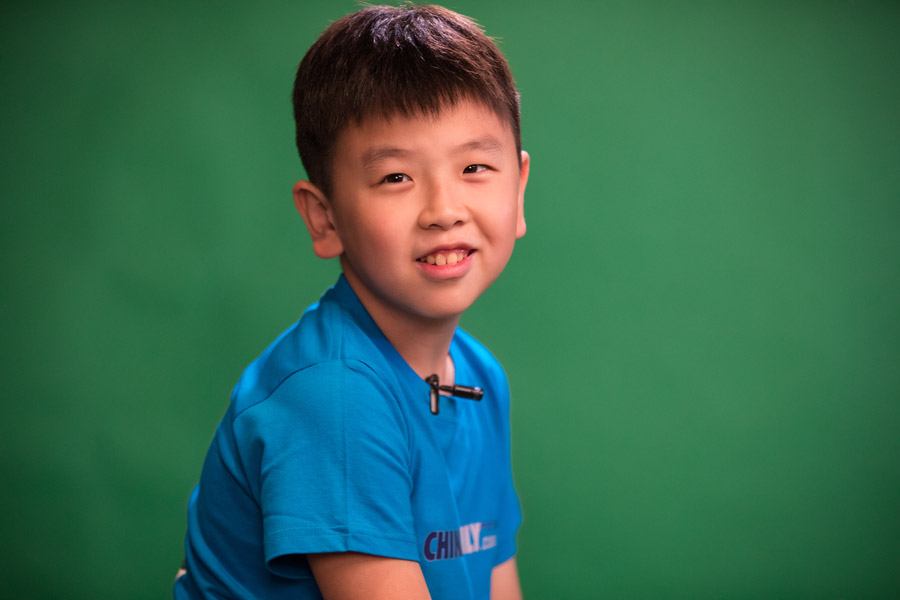 Liu Muyang, 10, eldest son of Liu Shuang, CEO of ifeng.com
As the offspring of large internet and media corporations' CEOs, they seem to have love of coding and computing in their blood. The elder bother Liu Muyang is particularly fond of information technology, as he learnt all the ins and outs by himself. He created a virus the other day to hack his family's computer, which elicited this response from his mother, "That was driven by his curiosity. He is so curious about these things."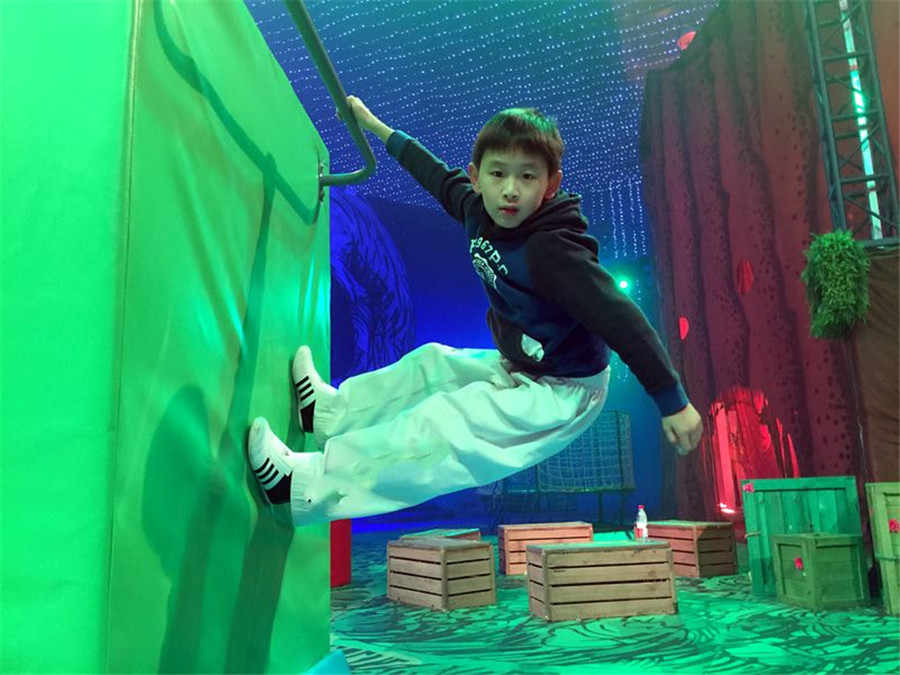 Liu Mutong, 8, second son of Liu Shuang, CEO of ifeng.com
The younger Liu Mutong is a considerate boy who cares a lot about all his family members. Both of them love sports, particularly parkour. On her philosophy of parenting, their mother said, "We should help the children set up good habits at the very beginning, which will benefit their whole life. Take the elder Muyang for example, the seed that drives him to explore and to teach himself was buried before he was even three years old. I read a lot to them and asked him questions to help him think."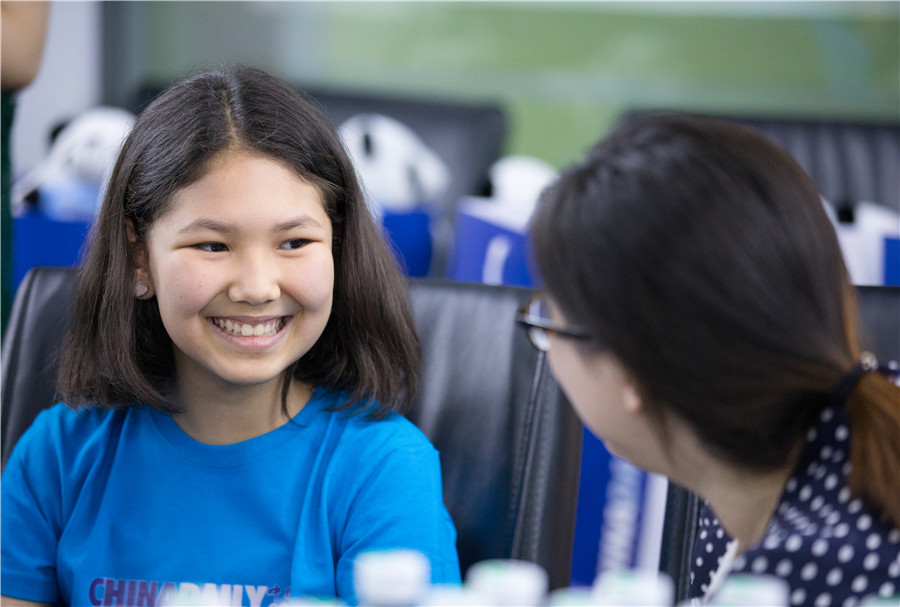 Zhailaubay Nazerke, 12, daughter of Zhomart Taigulov, counsellor of Kazakhstan Embassy in China
The girl from Kazakhstan has been in China for 7 years. She recited the poem Homework. Struggling with homework at the end of each holiday is a pain for most children. One line from this poem resonates with her "I'm going to go do my homework in the kitchen," as cooking is one of her favorite things, particularly baking. She also likes reading, and her favorite books are the Dork Diaries series. She hopes to be a hairstylist when she grows up.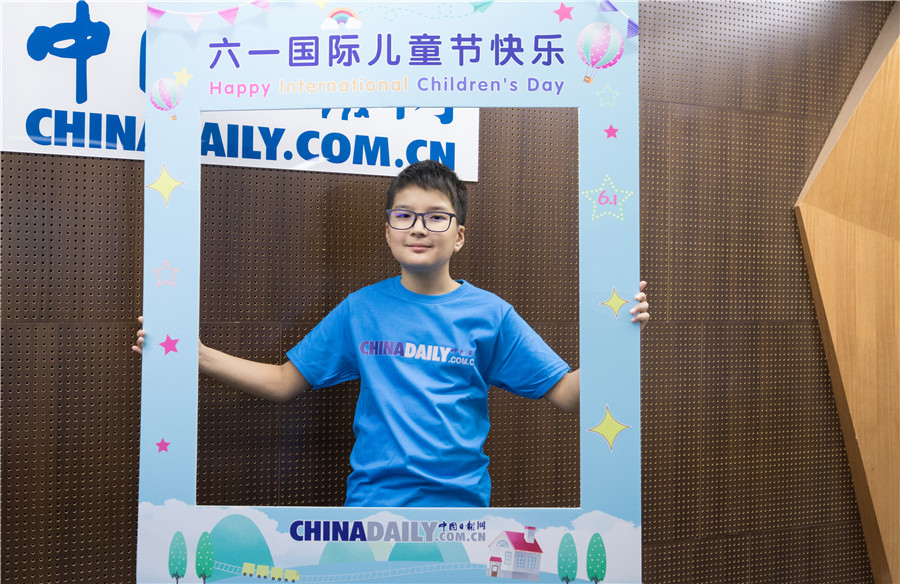 Shakizat Amir, 11, son of Shakhrat Nuryshev, ambassador of Kazakhstan to China
With a pair of glasses, the Kazakh boy wears a professorial look. He reads a lot about space as he is interested in science and technology. "The space is very complicated and hard (to understand). Space has a lot of mysterious things in it." And he likes watching movies about space, with Interstellar being his favorite. He wants to be a physicist or an astronomer, "who can discover things in space."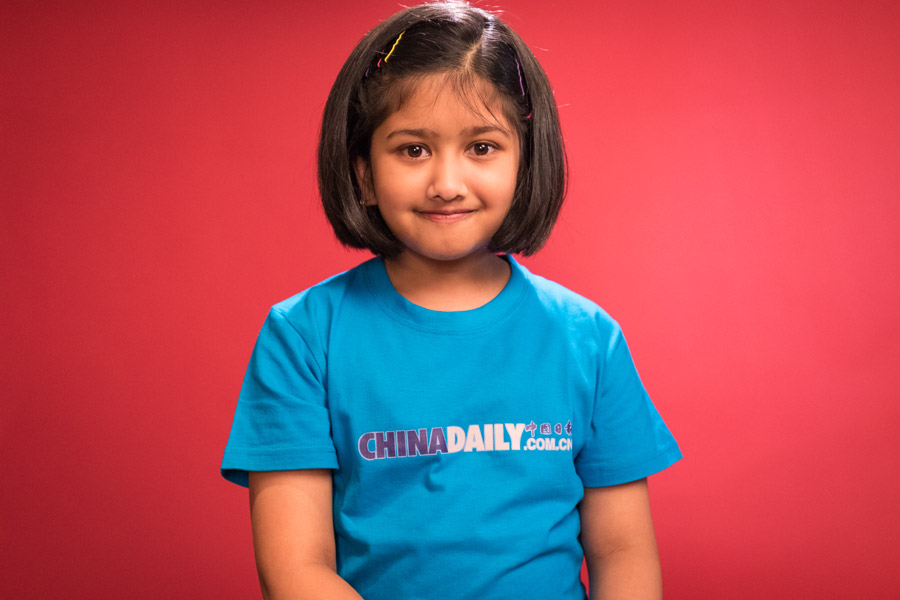 Sumailah Farzeen, 9, daughter of Samia Anjum, counsellor of Bangladesh Embassy in China

The girl with a soft voice is from Bangladesh. She recited the poem Children, Children Everywhere. She likes the poem because "it tells about who you are and it's important to know that." She has been in China for three years and likes vegetable dumplings very much. She likes singing and desires to be a singer in the future.