Top seeds cruise into third round at Roland Garros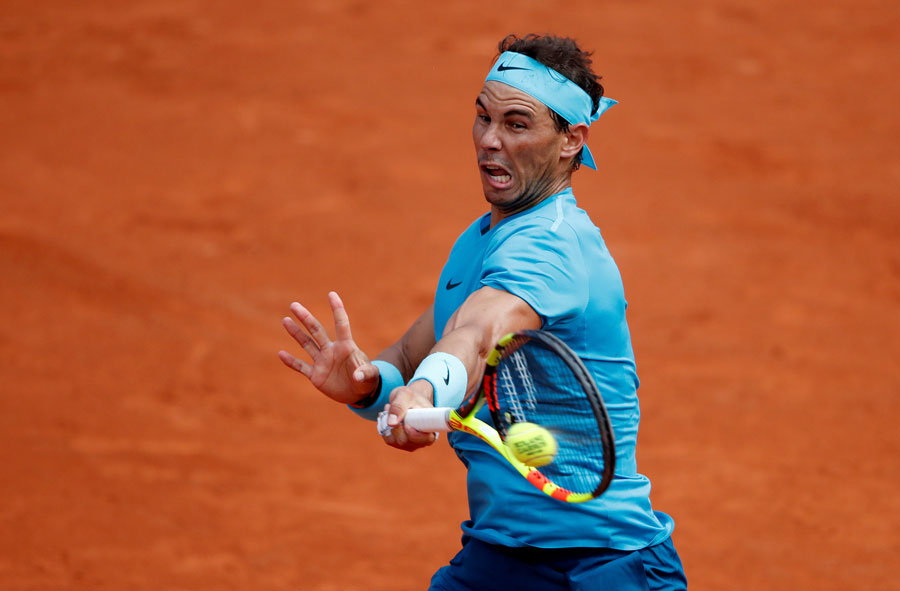 PARIS - Singles top seeds Rafael Nadal and Simona Halep were little tested and secured their berths in last 32 at the 2018 French Open here on Thursday.
It was a tough day for Chinese players, however, as Zhang Shuai and Peng Shuai both crashed out from women's singles second round, and three other players were dumped in doubles events.
Ten-time winner Nadal regained his supremacy on clay with a lopsided 6-2, 6-1, 6-1 victory over Guido Pella of Argentina.
"I played a solid match. It's true that during the match I improved my level," said the men's world No. 1.
As a Real Madrid fan, Nadal had some thoughts on Frenchman Zinedine Zidane's surprising decision to resign as the head coach.
"Of course it was a surprise for everybody," Nadal said. "Zidane is a top person. He's a person that is tough to accept that he's leaving for different reasons."
"For my side, I just can say thanks for all the things that he did for Madrid. I hope he will be back," he added.
Seeded players Marin Cilic, Kevin Anderson, Dominic Thiem and John Isner also muscled their way through the second round.
Halep, in search for her maiden Grand Slam title, saw off Taylor Townsend of the United States 6-3, 6-1.
"It was really tough even if the score looked pretty easy," admitted the Romanian, adding that Townsend's balls were really tough to return because of the topspin and forehand.
Seeded players joining Halep in the third round are the 2016 winner Garbine Muguruza and Karolina Pliskova.