Fissler gets cooking in Beijing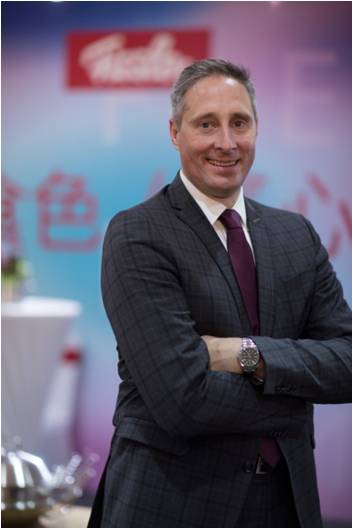 Wanting to boost its presence in the Chinese market, German premium cookware brand Fissler held a promotional event in Beijing on Sunday.
At the event, the company's crockery, cookware and other kitchen products were used to create intricate and artistic designs and displays for visitors to enjoy.
Alexander Selch, CEO of Fissler, said that cooking is one of the most common forms of expression for people in their daily lives and can take on similar artistry to that of music or painting.
The event was held outside Yansha Youyi Shopping City where Fissler's Beijing flagship store is located.
Models posed in kitchenware-themed outfits, musicians and dancers performed as cooking demonstrations were held for visitors. Displays of discounted products also proved popular with many sales racking up for the German company at the event.