Chinese top legislator meets Montenegro's parliament speaker
Xinhua | Updated: 2018-06-01 20:02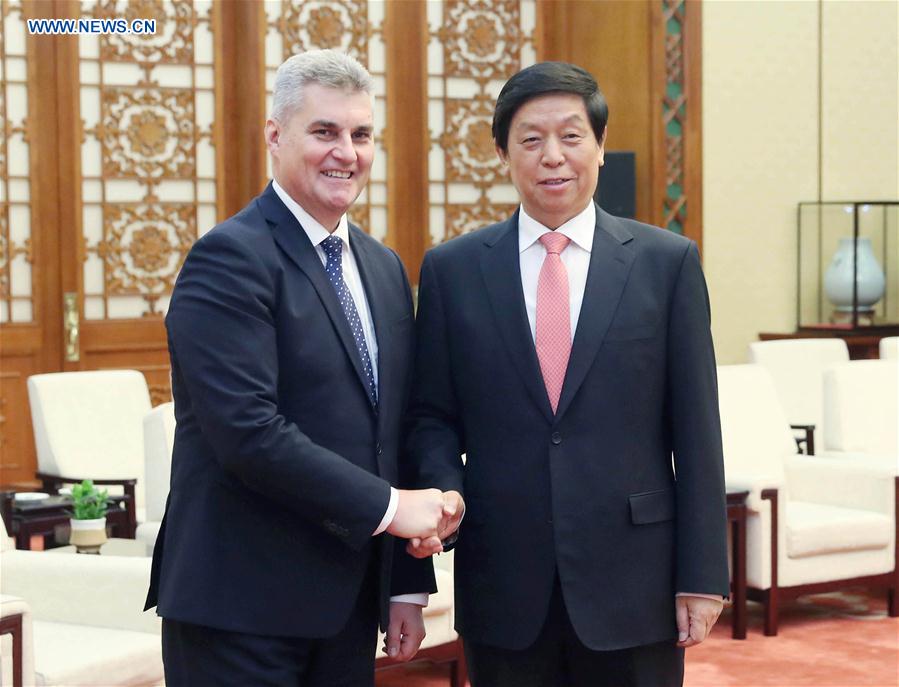 BEIJING - China's top legislator Li Zhanshu on Friday met with Ivan Brajovic, speaker of the Parliament of Montenegro.
Li, chairman of the National People's Congress (NPC) Standing Committee, said that China cherishes its traditional friendship with Montenegro.
An important experience drawn from the healthy development of bilateral ties over the years is that both countries have always insisted on equality of all countries regardless of their size and have always supported each other on issues concerning core and major interests of the other side, said Li.
He called on both sides to take the Belt and Road Initiative as a bridge to further consolidate friendship, promote construction of major projects and dovetail development strategies.
The NPC stands ready to enhance exchanges with the Parliament of Montenegro to create a sound legal environment for bilateral cooperation and facilitate friendly exchanges and mutual understanding between the two peoples, he said.
Brajovic said Montenegro attaches great importance to the relations with China, adding his country will abide by the one-China policy, support the Belt and Road construction and cooperation between China and 16 Central and Eastern European countries (16+1 cooperation), and is willing to enhance cooperation between the two legislatures.