Stocks fall as TV, film studios to be probed
By Cai Xiao | China Daily | Updated: 2018-06-05 06:45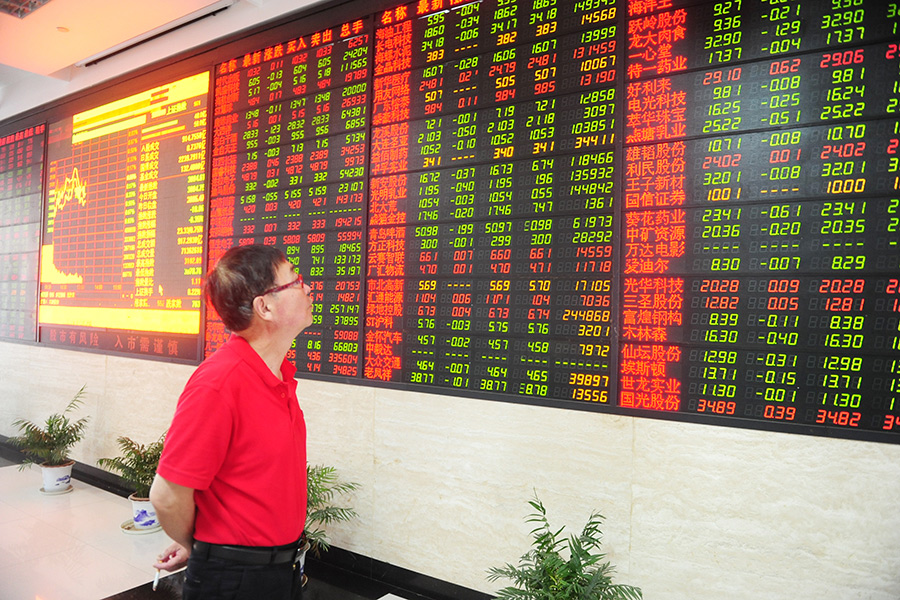 Shares of China's media companies slumped on Monday as a result of the Chinese tax authority's probe of tax evasion within the film and television industry.
An index of major media firms dropped 1.3 percent to a near four-year low on Monday. Huayi Brothers Media Corp, Zhejiang Talent Television and Film Co Ltd and Spearhead Integrated Marketing Communication Group dropped by the daily limit of 10 percent. Huawei Culture Co Ltd fell by 8.78 percent and Ciwen Media Co Ltd by 6.05 percent.
"It's understandable that actors can earn high salaries, but they should observe the law to pay taxes, or the punishment can be serious," said Li Shuguang, a law professor at China University of Political Science and Law. "Many Chinese film and TV producers are too dependent on famous actors and directors, which is a big risk for their business development and capital market performance."
Li added, "The move of China's tax authority will urge the film and TV industry to be more transparent and compliant, which is good for its healthy development in the long term."
Wen Hao, chief media analyst at Chinese securities firm TF Securities, said the stock market was weak in May and the beginning of June, so the tax evasion probe extended negative investor sentiment.
"China's media shares will be negatively influenced in the short term, but it's a piece of good news in the medium-and long-term that big film and TV stars will be more compliant about paying taxes and good film and TV producers will stand out," Wen said.
Wen said China has affluent funds and many of them are invested in the film and TV industry, raising payments of actors.
The tax investigation is in response to recent heated online furor that a famous Chinese film star might have evaded paying tax by signing so called yin-yang contracts - one contract sets out agreed payment terms and a second one with a lower figure for the tax authorities to avoid payment of taxes.
Former TV host Cui Yongyuan released screenshots of a document in a Sino Weibo post on Tuesday that appeared to be an actor's employment contract, accusing an actor of signing two contracts for a single production. The first contract stated payment of 10 million yuan ($1.58 million) and the second stated a 50 million yuan payment.
The State Administration of Taxation has asked the local bureau in Jiangsu province to carry out investigations.