Cities should be aware of the cons of too hasty policies to attract talent
China Daily | Updated: 2018-06-06 07:24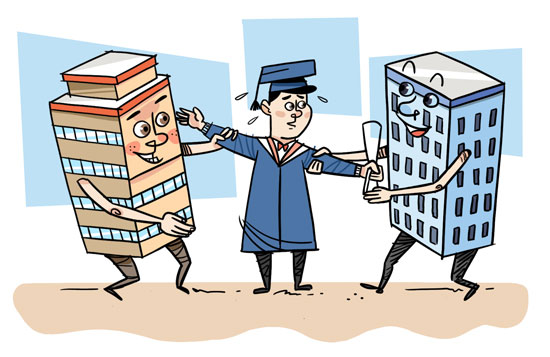 The competition for talents among cities has transformed over the last couple of years from small-scale regional battles to a nationwide campaign. Guangming Daily comments:
A number of cities offer special policies to try and attract the talents they need in various fields. These policies invariably include providing housing or housing subsidies, incentives for research and startups, and hukou, local household registration.
What has become increasingly clear in this is the first-tier cities are competing for talents, while the second-tier cities are battling each other to attract young laborers.
In their competition, local governments need to divert more attention to the quality rather than the quantity of applicants. If there are not enough jobs for newcomers, or if they cannot find a way to make a living, they will quickly become a burden on the cities.
That's why Tianjin, which introduced a policy whereby all the people with a bachelor's degree under 40 years old could obtain a local hukou, swiftly changed it after more than 300,000 people submitted applications on the first day.
It is impossible for a city to create hundreds of thousands jobs for newcomers overnight. Yet despite this, some cities still want to attract young college graduates before they have secured a job.
A city's talent policies should demonstrate due foresight and prudence. But some of the policies aimed at attracting talents and graduates are too hotheaded and have been introduced so as not to lose face in the competition with other cities.
The local governments should pay more attention to improving their public services and products, business environment and talent assessment systems, as these will prove to be of greater appeal to young people and talents in the long run.