British Labour Party seeks 'full access' to EU market in new Brexit shift
Xinhua | Updated: 2018-06-06 17:32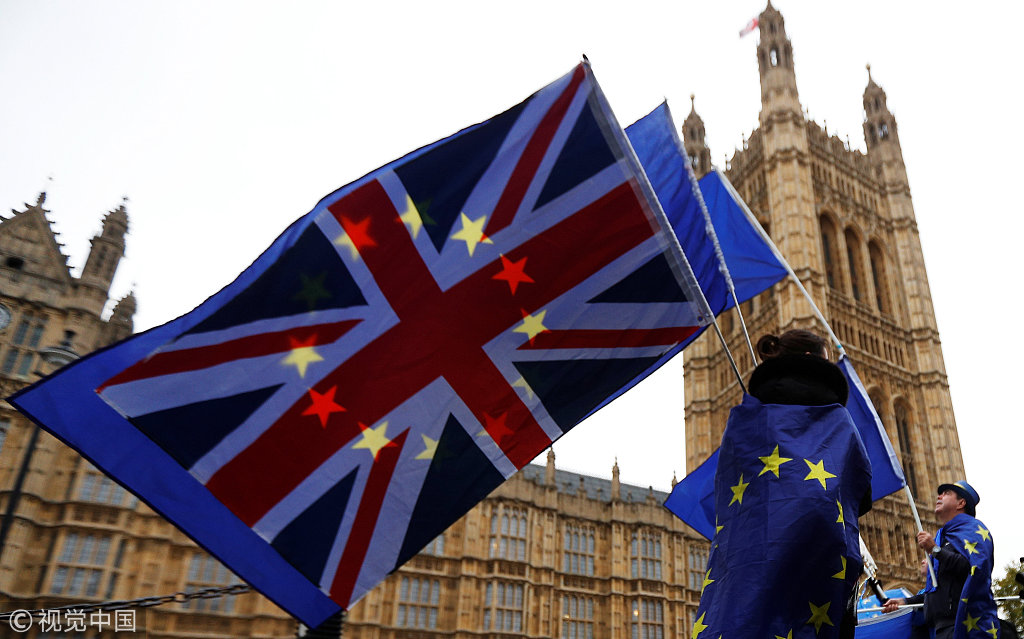 LONDON - The British opposition Labour Party said it will try to force the government to seek a new deal with the European Union (EU) on the single market, according to local media reports on Wednesday.
It plans to do this when MPs vote on the critical Brexit bill next week.
Labour leader Jeremy Corbyn's team has tabled amendments demanding Prime Minister Theresa May seek "full access" to the single market, marking a new shift in the Brexit process.
Labour's Shadow Brexit Secretary Keir Starmer said his party was seeking its own "more ambitious agreement".
But Europhile campaigners believe Labour's latest move doesn't go far enough. They want the party to support membership to the European Economic Area (EEA). However, Labour said it will abstain on this, a BBC report said.
If it becomes an EEA member, Britain would get full access to the single market but would have to contribute to the EU budget and follow free movement laws.
Analysts said Labour's latest shift on Brexit does not go as far as this. The party has ruled out free movement of people but supports "no new impediments" to trade.
Liberal Democrats have accused Labour of "peddling snake oil", saying the only way to have access to the single market is by being part of the EEA.
The British government has not responded to the reported Labour shift.