Beijing company serious about getting its two-wheeled car on road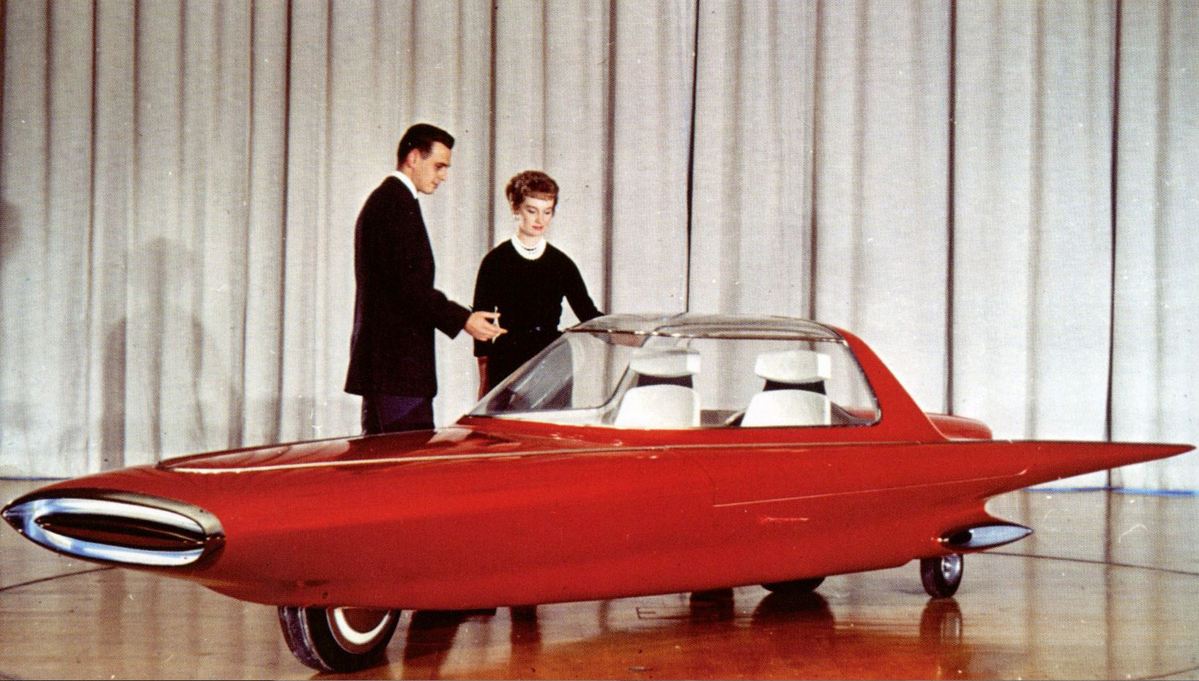 It looks sort of like an enclosed motorcycle, but it's actually a car, a two-wheeled electric car.
It is the dream of engineer Zhu Lingyun and his Beijing Lingyun Intelligent Technology Co, which plans to start building the gyrocar, dubbed the 1703, this year and selling it by 2020.
Zhu got his inspiration from a 1961 Ford Gyron, a "concept car" that used gyroscopes to stay upright, which the Detroit automaker never produced.
That Gyron was quite a sleek-looking number. I would compare it to a classic Ford Thunderbird on two wheels.
According to the Merriam-Webster Dictionary, a gyroscope is "a wheel or disk mounted to spin rapidly about an axis and also free to rotate about one or both of two axes perpendicular to each other".
On its website in Chinese, the company says the car is "more handy, flexible, energy-saving and has advantages of no curve vibration force, less bumps or vibrations and less wind and tire noises".
Lingyun toots its own car's horn: "Over the past 100 years, many automobile enterprises established some prototypes, but none of them were put into production, including the Ford. We are confident that we can get our two-wheeled vehicles into production."
The one-seater gyrocar is about 10 feet long and 3.3 feet wide. It can reach a top speed of 62 mph. The prototype can drive autonomously - as demonstrated on the company website by a model taking a selfie during a test drive.
"I was told by a potential investor that I have zero chance to make the idea work," Zhu, 40, said in an article published Monday on Hyperdrive, an auto section of bloomberg.com. "But I firmly believe this is the future of urban transportation because it is exquisite, energy-saving and easy to manage. I have to make it."
Zhu said he was fascinated upon seeing the Ford's Gyron on the internet about five years ago, Bloomberg reported.The Gyron was on the cover of Car Life magazine in May 1961, and displayed at that year's Detroit Motor Show.
Zhu was so impressed with the Gyron that he started a company in 2014 to develop his own version. Lingyun began with around $500,000 in angel investments and a staff of four.
He subsequently raised $10 million from investors such as China Broadband Capital Partners LP, Sequoia Capital, Hillhouse Capital Group and GSR Ventures and is looking to raise another $30 million for mass production, Bloomberg reported.
The company also has a version with a steering wheel and brake. The car will cost less than $16,000 if assembly lines can produce about 5,000 to 10,000 a year, Bloomberg reported. The gyrocar's battery has a range of a little more than 60 miles, and the goal is to have removable and rechargeable batteries.
Dave Zoia, director of research for WardsAuto in Michigan, is skeptical of two-wheeled cars.
"We've seen concepts like this before, essentially enclosed motorcycles, but they've never really taken off, and I still don't foresee big demand for this medium-term in a mature market such as the US," he told China Daily. "They don't meet the same safety requirements as cars and of course they don't offer the passenger room and flexibility of a car.
"Elio Motors is one US-based company that has a similar, slightly larger concept it is planning to produce in Louisiana that will test the market for such vehicles in North America," Zoia said.
"But bottom line, I don't see these types of vehicles becoming direct replacements for conventional cars in appreciable numbers in the medium-term future and believe they will remain only a niche part of the transportation sector, particularly here in the US."
As for China, Zoia said the gyrocar "probably could have better play there as a market more in tune with motorcycles. But unless cities outlaw regular cars or there's some other such action to encourage their use, I think consumers still will be more inclined to want four-wheeled vehicles."
Contact the writer at williamhennelly@chinadailyusa.com