China, Kenya work together to bring TV to remote areas
By Edith Mutethya  | chinadaily.com.cn | Updated: 2018-06-08 00:00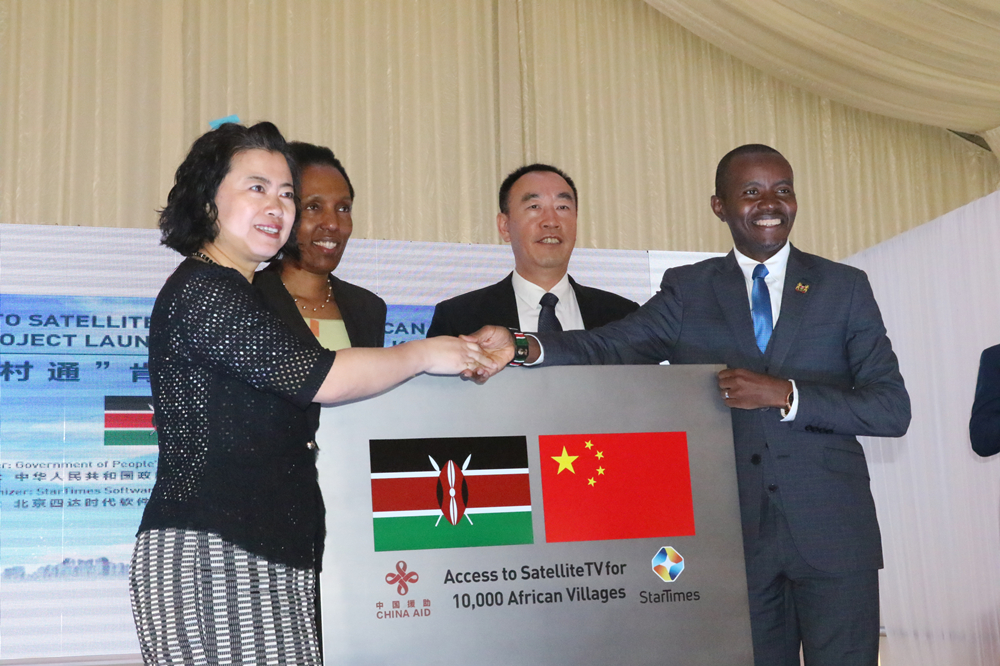 The government of China in partnership with Kenya's Ministry of Information Communication and Technology rolled out the 800 Villages Digital Television Project on Thursday, which aims to bring satellite television services to 47 counties in Kenya.
Through the project, 16,000 individual households in 800 villages will be connected with satellite television services, each via a satellite dish, a high definition top box, and other accessories. In addition, 2,400 public institutions will be connected via a satellite projector TV system and 32-inch television sets.
StarTimes Kenya, a Chinese digital TV provider has been contracted to undertake the project, which is being financed by the Chinese government at a cost of $800,000. Half of the money will be used to purchase equipment and the rest will used to implement the system.
The project is one of the 10 China-Africa cooperation plans announced by President Xi Jinping during the 6th Ministerial Conference of the Forum on China-Africa Cooperation (FOCAC), which was held in Johannesburg, South Africa in 2015.