US reaches deal with China's ZTE
By Ma Si | chinadaily.com.cn | Updated: 2018-06-08 00:41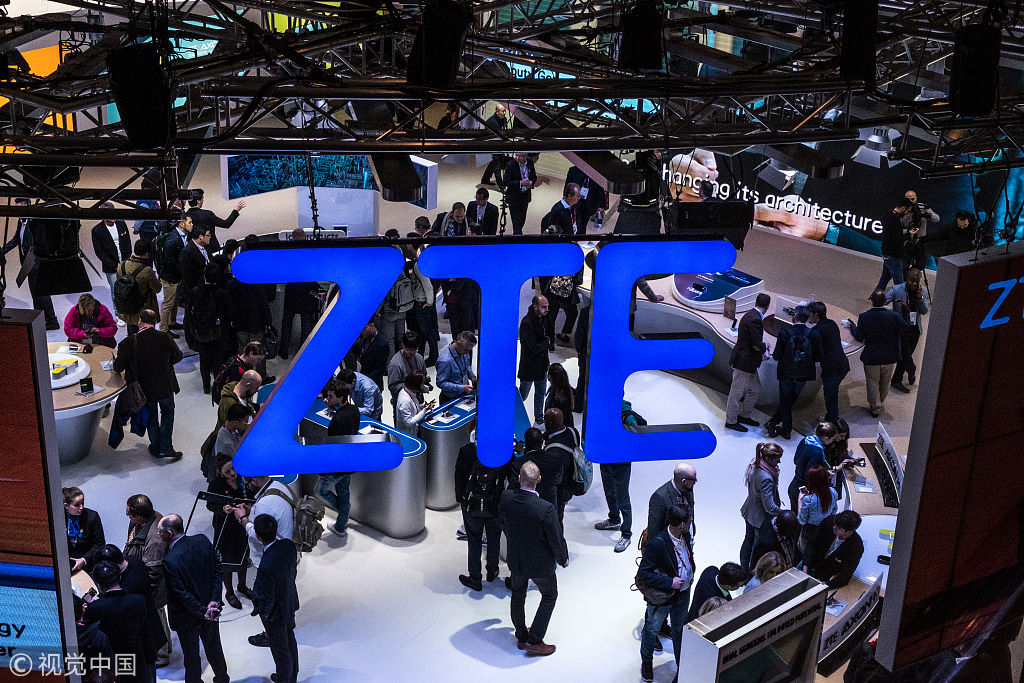 Chinese telecom maker ZTE Corp has signed a deal with the US government that will lift a ban on it from buying US technology, US Commerce Secretary Wilbur Ross said on Thursday.
Ross said that ZTE and its affiliates have agreed to pay a $1 billion fine and set aside $400 million in an escrow account. ZTE also agreed to make compliance measures to replace the US Commerce Department's ban on the company's purchase of components from American suppliers for seven years. In return, the US government will remove the ban imposed in April.
ZTE accounts for about 10 percent of the global telecom gear market and is the fourth-largest smartphone vendor in the US, according to data from China International Capital Corp. Also, American companies provide an estimated 25 percent to 30 percent of components in ZTE's equipment.
ZTE has a relationship with a string of US suppliers and supports nearly 130,000 high-tech jobs in the US. Experts said earlier that the US ban on ZTE would cause losses for American suppliers such as Qualcomm and Intel.