Fate of children should not rest in games
China Daily | Updated: 2018-06-08 07:21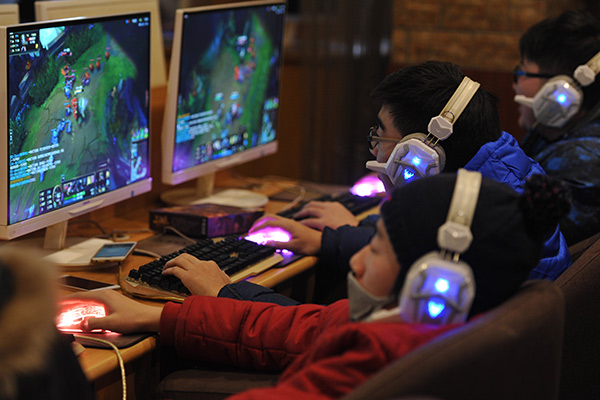 A post titled "A Heart-broken Mother's open letter to all students sitting the national college entrance exam" drawing attention to the damaging consequences of video game addiction has gone viral on social media. Beijing Youth Daily comments:
One thing is for sure, few children addicted to internet video games will bother to read the long letter telling the story of how the otherwise promising life of a boy was ruined by his addiction to internet games.
Although some internet video games have a minimum age requirement, it is easy for children to borrow an identity card of an adult for the real name registration process that is supposed to act as a firewall keeping underage players away.
In April, the Ministry of Education issued an urgent notice demanding the education authorities and schools implement measures to prevent and control middle and primary school students from playing internet games. The ministry has also advocated parents take joint actions with schools to strengthen supervision over children's use of the internet.
Parents should spot if their children have a tendency to play games on the internet and nip any fixation with playing in the bud. Once children are addicted to the games it is a lot harder to wean them off the games.
The game operators and owners must fulfill their social responsibility and strictly prevent juveniles playing internet games. For instance, they could use face recognition to guarantee the person registering to play is not underage.
The authorities should also establish a rating system for internet video games. Resolving the issue entails joint efforts of the authorities, schools, parents and the game companies.
If the companies cannot fulfill their social responsibility and only focus on getting profits from children, the authorities will be obliged to step in.