To curb environmental violations requires everyone's participation
China Daily | Updated: 2018-06-08 07:28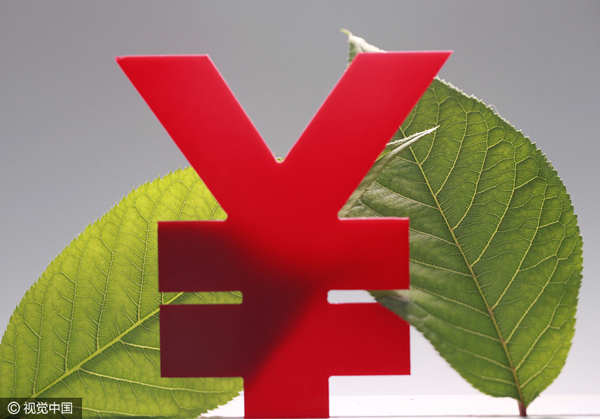 Shanghai Implemented its newly revised regulations on rewards for reporting environmental violations on Tuesday, World Environment Day. ThePaper.cn commented on Thursday:
According to the regulations, the government will give a reward of up to 50,000 yuan ($7,823) to those who report polluters or provide important evidence in pollution cases.
On the same day, Li Ganjie, ecology and environment minister, said he hopes everybody can become an environmental watchdog, saying: "The people are encouraged to provide clues, and use their ears and eyes to help find the problems related to the ecology and environment."
Environmental protection is a responsibility of the government. But the public has a responsibility to protect the environment too. In fact, the people have a strong passion to act as environmental watchdogs, because environmental pollution directly concerns their immediate interests.
The polluters are generally vigilant to the environmental departments' visits and monitoring moves, and thus have come up with many ways to evade their supervision. Yet, if the people can become watchdogs, the pictures and video footages recorded on their mobile phone and the samples of contaminated earth or water they obtain can be taken as evidence. The polluters will have nowhere to hide their illegal behavior.
In 2015, the revised Environmental Protection Law already entitled the people with rights to know, to participate and to supervise on environmental protection issues. But only when the local governments, as the Shanghai case indicates, really realize the environmental benefits outweigh the tax revenues from polluting enterprises in the long run, can the law's clause be put into practice for real.
But there is still a long way to go in this regard for some local governments, particularly those in the less-developed northwest and southwest regions of China, because the governments in these regions rely heavily on the economic profits generated by the polluters, and the people's complaints have long fallen on deaf ears.